We are kicking off the Christmas season and what better way than by going to the Radio City Christmas Spectacular. This performance was the first-time EVER in Durham, NC at DPAC.
My beautiful family –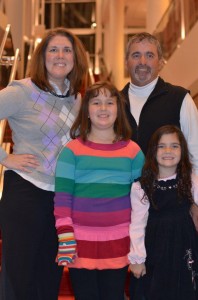 and we were joined by Carolina Mama –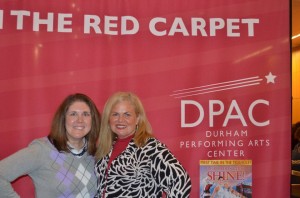 The entire crew was stoked for the show to start. Before the show, we had a surprise. Snow began falling outside and the Rockettes made their entrance solider style with a surprise guest – SANTA! Each Rockette put a teddy bear into a box that will go to Toys for Tots. What a wonderful way to kick-off the Christmas Spectacular.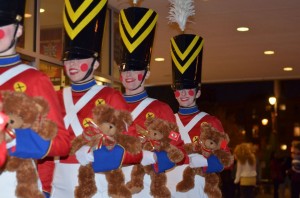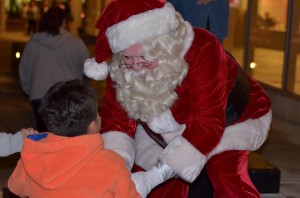 With smiles on our faces and our hearts filled with Christmas cheer, we made our way to our orchestra seats. We had to make a stop for some very delicious gelato. You will have many choices to choose from if you are up for a snack from Starbucks coffee to very delicious cupcakes.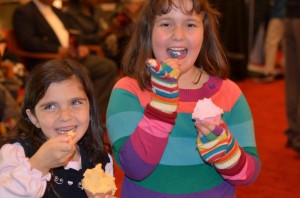 As we took our seats which the whole theater had amazing seats with great views, we did not quite know what treat we were in for! The sounds and sights began to take over the theater.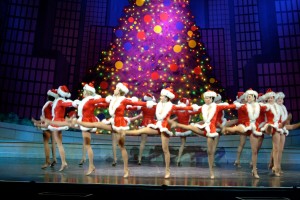 Each scene was mesmerizing. The choreography, the music, the dancers were all out of this world entertainment. My girls take clogging and tap. Their eyes were fixated onto the stage and they did not move.
We have always wanted to visit NYC during Christmas, so it was very thrilling to see the Rockettes take us on a tour through the city with their dance numbers.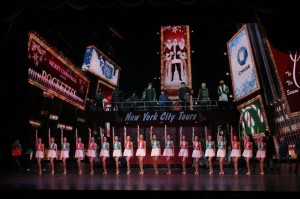 The domino effect of the toy soldiers really caught our attention. We were in awe.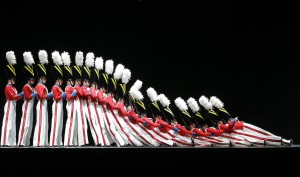 As we thought the show could not get any better, the Christmas story was told and a live nativity scene was brought right before us on stage. I have never seen a live nativity scene like this before. I was amazed as my family was too. Beautiful, remarkable, and awesome performing made this scene bring tears of happiness to my eyes. This is what Christmas is all about.
My husband, daughters and I both said, hands down best theatrical performance we have ever seen. The money and time is well worth spent and will create family memories of a lifetime.
You have until now through November 27, 2011 to purchase your tickets from DPAC and enjoy one amazing night.
Happy Holidays! I am so thrilled I started out the holiday season with the Radio City Rockettes.
Disclosure: We were provided media tickets in order to facilitate this review. All thoughts and opinions are of my own.