A tradition in the High Country of NC is attending Tweetsie's Ghost Train Festival. This year will mark 25 years since the Ghost Train took it's first ride through the Blowing Rock mountains. I will never forget my first time attending this event. It was actually SNOWING! Yes, it does snow in the High Country in October. My oldest daughter attended for the first time two years ago with my stepdaughter who happened to be pregnant. No, she did not go into labor despite the scary scenes.
What is the Ghost Train?
Tweetsie Railroad will once again transform into a frighteningly fun world when the sun goes down as it celebrates the 25th anniversary of its Ghost Train® Halloween Festival, Friday and Saturday nights starting September 26 through November 1. Daytime visitors can still enjoy all the Wild West adventure they've come to expect from Tweetsie, but the park will take a chilling turn when the gates open at 7:30 p.m.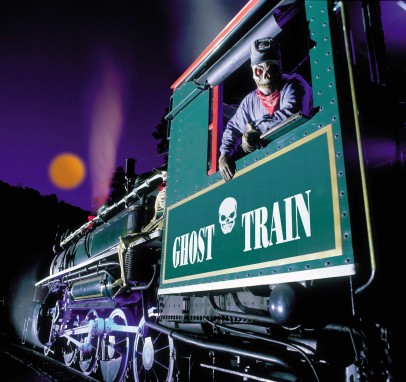 I can speak firsthand that Fall is a great time to plan a visit to Tweetsie to take in the colorful landscape, crisp mountain air and kaleidoscope of colors during peak leaf season in the Blue Ridge Mountains.
Named one of the Top 20 Events in the Southeast by the Southeast Tourism Society, the hauntings include much more than the signature train ride. Enjoy a spooky stroll through the Freaky Forest while encountering dark surprises along a desolate woodland pathway of terror. Visit The Boneyard where you can venture into the 3-D Maze, the disorienting Black Hole, and ­ new for 2014 ­ the mystifying Warp Tunnel. Brave visitors should not miss the spine-chilling Haunted House, where 13 spooky rooms will startle and challenge the imagination.
For those looking for less chills and thrills and more tricks and treats, visitors of all ages will be enchanted and amused by the spooktacular black light show at the Haunted Palace Saloon, the lively dance party on Tweetsie's Main Street, the amusement rides at the Creepy Carnival, and of course, it wouldn't be Halloween without traditional trick-or-treating throughout the park. The Ghost Train® Halloween Festival is safe, scary fun for all ages.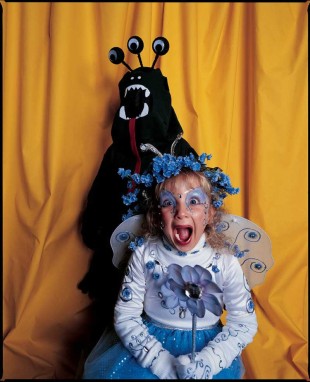 Due to the popularity of this annual event, a limited number of tickets are available for each evening. Many nights often sell out, so ordering advance tickets online is strongly recommended. Admission is $31 for adults and children, while kids ages 2 and under are admitted free. Tickets are available at Tweetsie.com.
WIN! I am partnering with Tweetsie  to offer a reader two complimentary tickets to visit the Ghost Train. Enter below:
a Rafflecopter giveaway