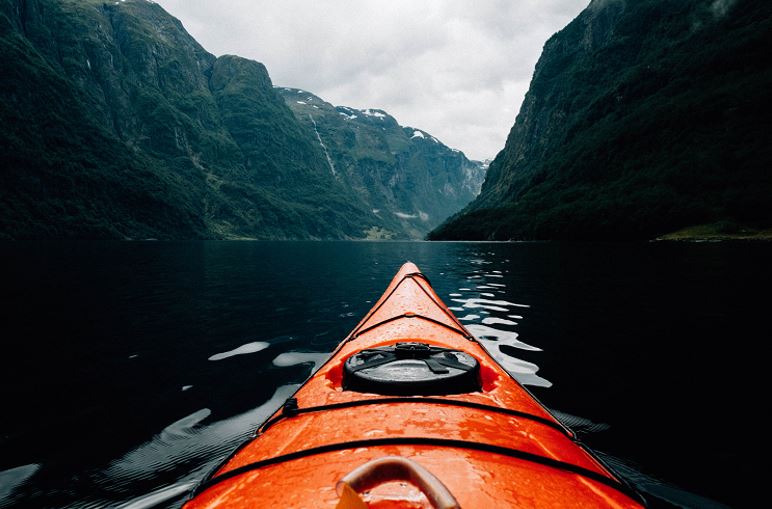 For individuals and families that travel a lot, you've likely accumulated a lot of travel photos over the years. Yet how often do you actually look at them? Traveling can be some of the most exciting times of your life. Those memories shouldn't be hidden away in a box. Instead, you should display them or showcase them in some of these creative and fun ways.
1. Turn Them Into A Book

With the ability of smartphones to take photos and place them on places like Facebook and Instagram, you might miss having an actual physical photo in your hands. You can change that by turning those photos into an actual book. There are a few different sites that will sift through your Instagram or Facebook photos and compile a book out of them. You simply have it printed, and then you can easily flip through the book whenever you want. This is a book that can be handed down through the generations as well. Those memories will be forever treasured.
2. Print Them

Another cool thing that you can do with your travel photos is actually print them. There are a few different printers for your phone that you can buy. All it takes is a simple plug-in into the phone, and you can start printing your favorite ones. With actual physical copies of your photos, you can start to have a lot of fun with them. Perhaps you might dig-up the old scrapbooking hobby to showcase your printed photos.
3. Showcase Them On a Map

One extremely cool idea for your travel photos is to display them on a map. The map can be made of paper or some other material, but the best kind of material is cork. This allows you to actually pin the photos in the places where they were taken. For example, if you have a map of the world, you can start pinning photos in the countries that you visited. If you happen to visit more country numerous times, but in different places, then you can get a map of that specific country and start pinning photos of the places you've been in that country.
4. Turn Them Into Puzzles

Puzzles are a necessary method for passing the time when traveling. Whether you're traveling by road or rail, you're going to be sitting down a lot with little to do. Puzzles can be a great way to break up the boredom. Why not make that puzzle one of your travel photos? You can have a certain photo broken up into puzzle actual pieces. You and your family can have a great time putting all of the pieces together while reliving beloved memories.
5. Photo Calendar

Calendars are extremely helpful in keeping all of those appointments and dates memorized. While you can easily purchase a calendar that doesn't mean much to you emotionally, you could actually be missing out on a great way to use your travel photos. Did you know it is incredibly easy to make your own calendar? Your calendar can feature your travel photos. Every month, you could have a few photos or a collection of photos showcased. Every time you turn to a new month, you're jolted back to the memories that the photos invoke within you. Considering how many photos you have, you could have calendars made for the next several years.
6. Postcards

One traveling tradition that many people love to do is to send postcards to friends and family from places they've been visiting. No doubt most people have seen images of the Eiffel Tower. However, they haven't seen your family standing in front of the Eiffel Tower. Your travel photos could make great postcards. You can send these while you're traveling after you have returned home.
7. Electronics Cases

Do you have an iPad, laptop, or even a smartphone? Then you could use a case for those electronics. That case could be made up of your travel photos. You can easily customize cases for your electronics by adding in photos from your travels. Not only will those electronics be kept safe, but you'll also be able to reflect on those photos every time you use one of your electronics.
8. Turn Them Into Sweets

Perhaps you've heard of face cakes. Whether it's for a birthday or wedding, certain images can be printed on cakes and other yummy foods. The same can be done for your travel photos. As a fun way to celebrate returning home after traveling, you can have your images printed out on cookies, cakes, or even cupcakes. Together with your family, you can eat those images and relish the great times that you had there. It is a whole new way to reminisce about the past.