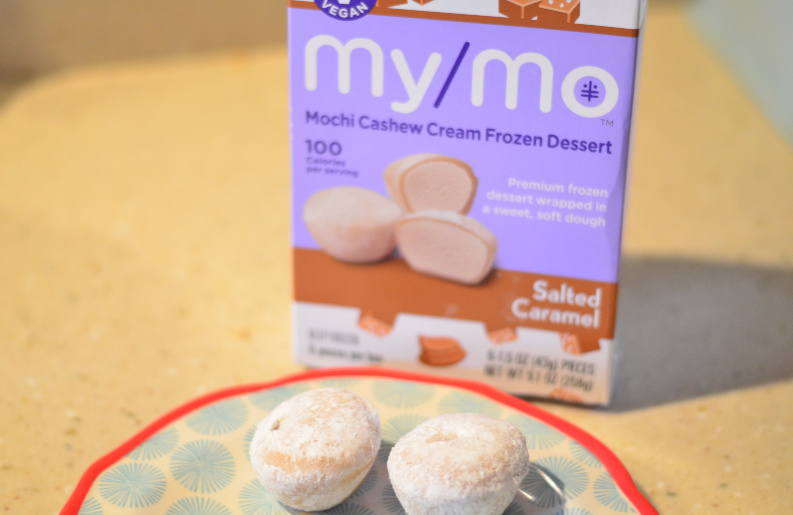 Recently, I read that cashew milk makes the best ice cream. Since I found out that coconut milk does not agree with my stomach, I have been researching another dairy-free ice cream alternative. As I was strolling down the frozen aisle at my local grocery store, this mochi dessert caught my eye as it was on sale for buy one, get one free. I was so pleased to find out this dessert is not only dairy-free, but gluten-free as well.
I couldn't wait to get home to try the dessert. Let me just say that you do need to let the dessert thaw for a couple minutes before trying to bite into the dessert as I broke my permanent retainer. My orthodontist is so wonderful and got me in the next day, but she did have a good laugh. The dessert was worth it for sure.
This treat is perfect for a summer get-together or family picnic. The best part is each serving is only 100 calories. All the ingredients are all natural as well which is a huge positive in my opinion.
Go ahead and run to your local grocery store.