Disclosure: We partnered with Holiday Inn Resort on this sponsored post. All thoughts and opinions are of my own.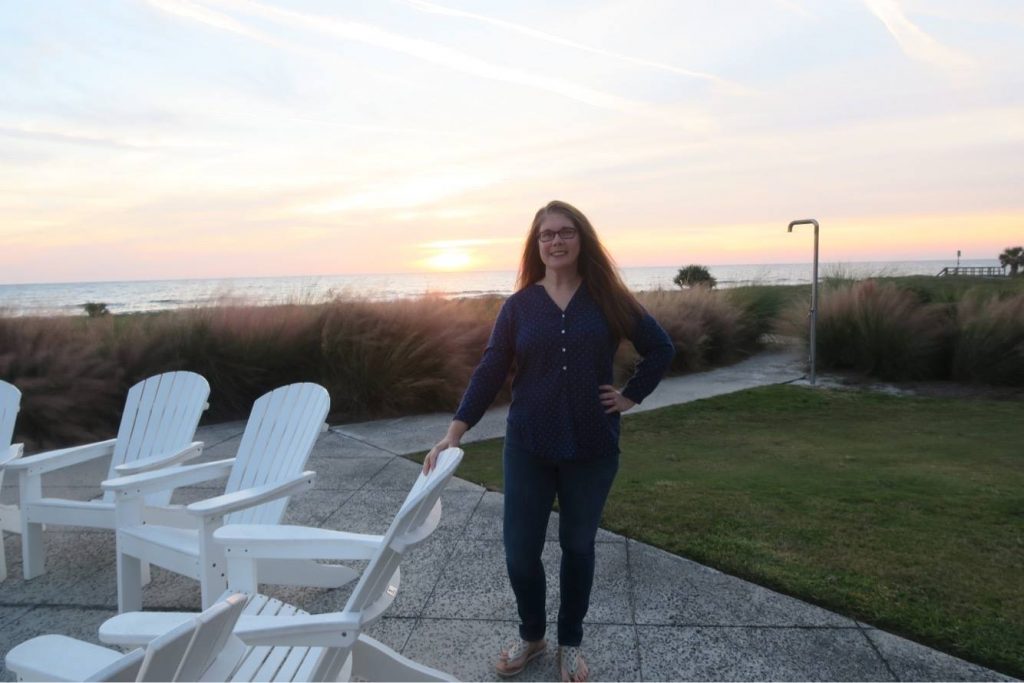 Let me introduce you to a beautiful family friendly vacation spot. You will want to book your travel to the Holiday Inn Resort on Jekyll Island ASAP!
We wanted to take a road trip for Thanksgiving last year since Thanksgiving is primarily about food. Ever since L was diagnosed with Eosinophilic Esophagitis, I try hard to make alternate plans around the holidays that are revolved around food. According to L, I picked a perfect destination for a road trip. She is wanting to go back this year, and let's just say that we all share in her sentiment.
The Holiday Inn Resort is a 157-room beachfront hotel and includes 21 suites, which are perfect for families. The Kid's Suite, a guest favorite, includes bunk beds for the little ones and a separate bedroom for parents, as well as a kitchenette with a refrigerator, microwave and cooktop. We enjoyed this suite so much as it gave us plenty of space and not feel like we were in each other's personal space 24/7. Check out our video to get a full glimpse into our suite.
The great news is that most rooms have ocean views and all the suites include private balconies with views of the Atlantic Ocean. The resort also has a select number of pet-friendly accommodations available for furry, four-legged family members. With L being a huge animal lover, a smile was planted on her face because we were always being greeted by an adorable dog.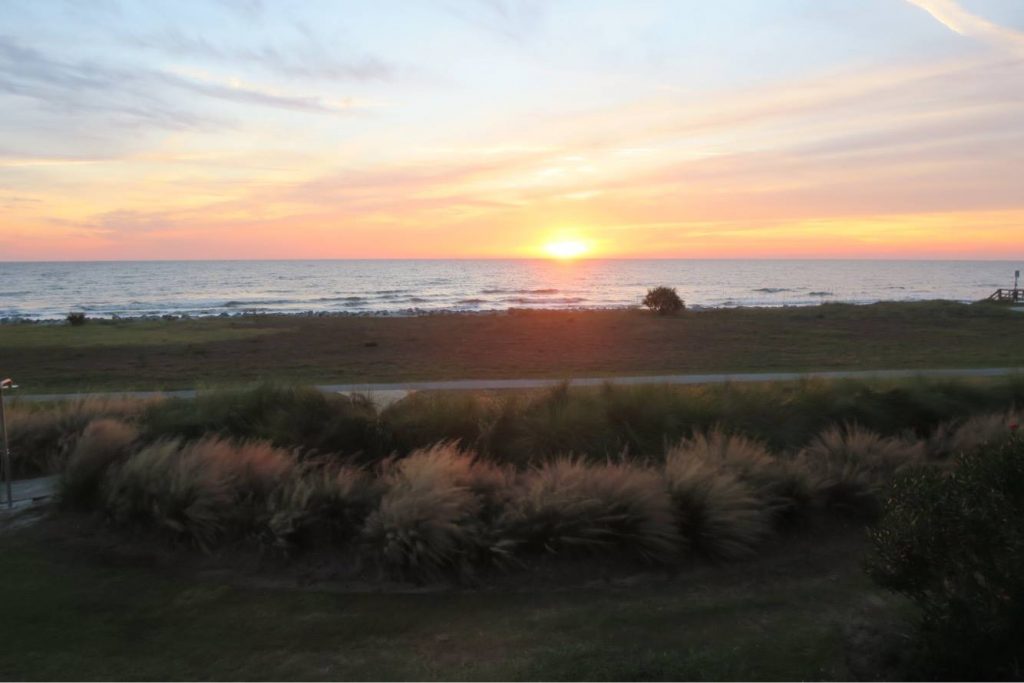 The daily sunrise and sunset took our breath away. We truly needed to pinch ourselves to ensure that this was a real moment. Hubby and I took many walks together on the beach to enjoy this beautiful and priceless scene. We also enjoyed our morning coffee on the balcony while watching the sunrise. Can we go back now?
Bicycling was one of our faves on this trip. The video shows us in action, but I have to tell you about the peaceful feeling we all experienced riding along the shore and sharing laughs. I did not want this trip to end.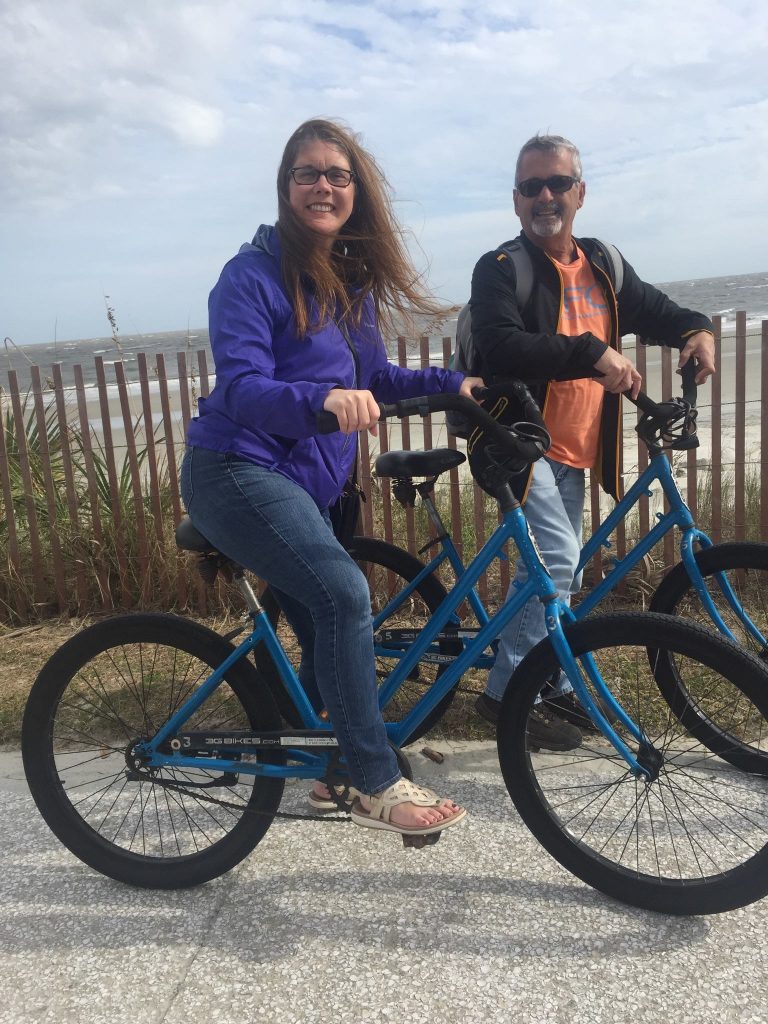 Holiday Inn Resort Jekyll Island offers family-friendly activities throughout the day and the evening. In addition to many activities planned on-site, there is golf,  putt-putt, museums, and trolley tours available on the island.
If you do not want to cook on your trip, there are three onsite restaurants: Beach House, Northshore and The Anchor. The Beach House serves breakfast, lunch and dinner daily, with menu selections including Artisan pizza and flatbread, sandwiches and locally-sourced seafood. Please note that kids 12 and under who are hotel guests eat free at Beach House for each meal.
Go ahead and book your spring break family vacation. You will not be disappointed and I have a great package deal. The sea turtle package includes overnight accommodations; resort charges; two tickets to the newly renovated Georgia Sea Turtle Center; two tickets for bike rentals; daily breakfast; and a "turtle-safe" flashlight for guests to take on nighttime turtle walks. Rates for the package start at $179 per night. For more information or reservations, call the hotel at (912) 635-2211 or visit holidayinnresortjekyll.com.