As my readers know, Kingston is our baby. He is very spoiled and we wouldn't have it any other way. He truly is a best friend to us all. This past Friday, an opportunity fell in our laps to adopt Kingston's sister Annie. We now have two dogs in our family and couldn't be happier. L has been begging us for a long time to get another dog but we wanted a dog that would get along great with Kingston. God helped bless us with Annie.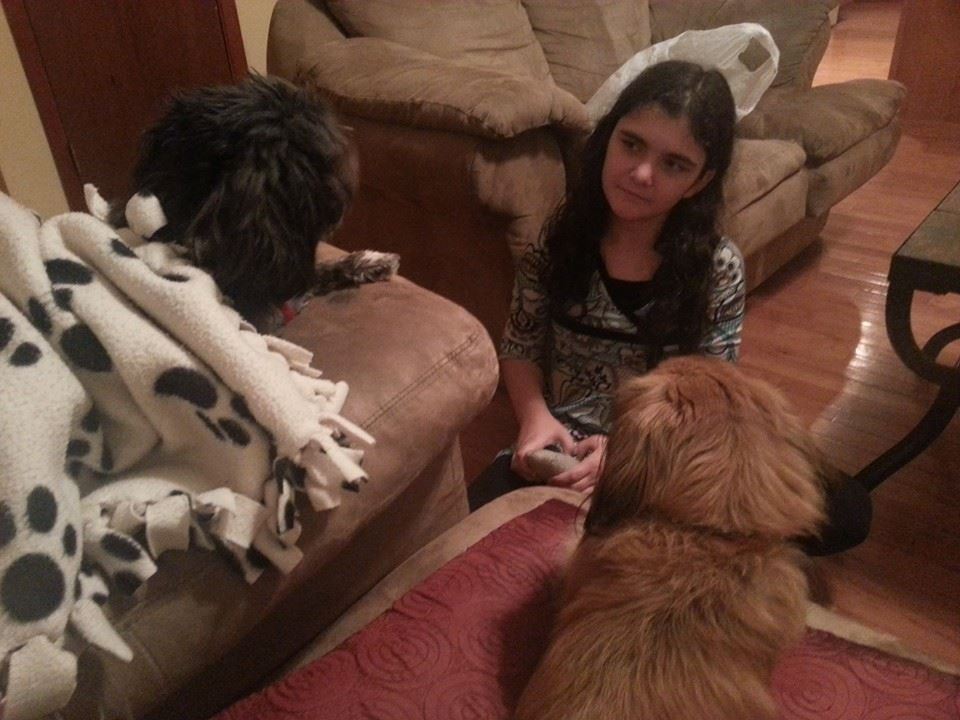 L has a special relationship already with Annie, just as she does with Kingston. Dogs have that special touch to create a special relationship. Kingston was right there with me through my double jaw surgery and he has always been a great comfort to L through her hospital stays and sicknesses!
I am so honored to partner with VSP to help change the life of a veteran through America's VetDogs.
With your help, VSP Vision Care will donate $50,000 to train and match a guide dog with a veteran whose vision is impaired.
How it works
o All you need to do is share!
o Visit SeeMuchMore.com and click on "Vision to Share."
o Every time you share the video, VSP will donate to the care and training of a guide dog – up to $50,000!
America's VetDogs provides highly trained guide dogs to help veterans lead active, independent lives. It costs $50,000 to raise and train each dog, given to the veteran at no cost. Puppies are trained from birth for two years. America's VetDogs matches each dog's skills and personality to the disabled veteran's needs. Dogs typically work with the veteran until they are 10 years old. Retired dogs are adopted.
It is amazing how much the VetDogs can help the veterans. Truly remarkable. Will you help share the video? Please and thank you! I know L will be ecstatic and her mom will be too! 😉
After you share, make sure to enter our awesome giveaway! You will be stylin' and profilin'
a Rafflecopter giveaway
Disclaimer: I am partnering with VSP Vision Care. All thoughts and opinions are of my own.