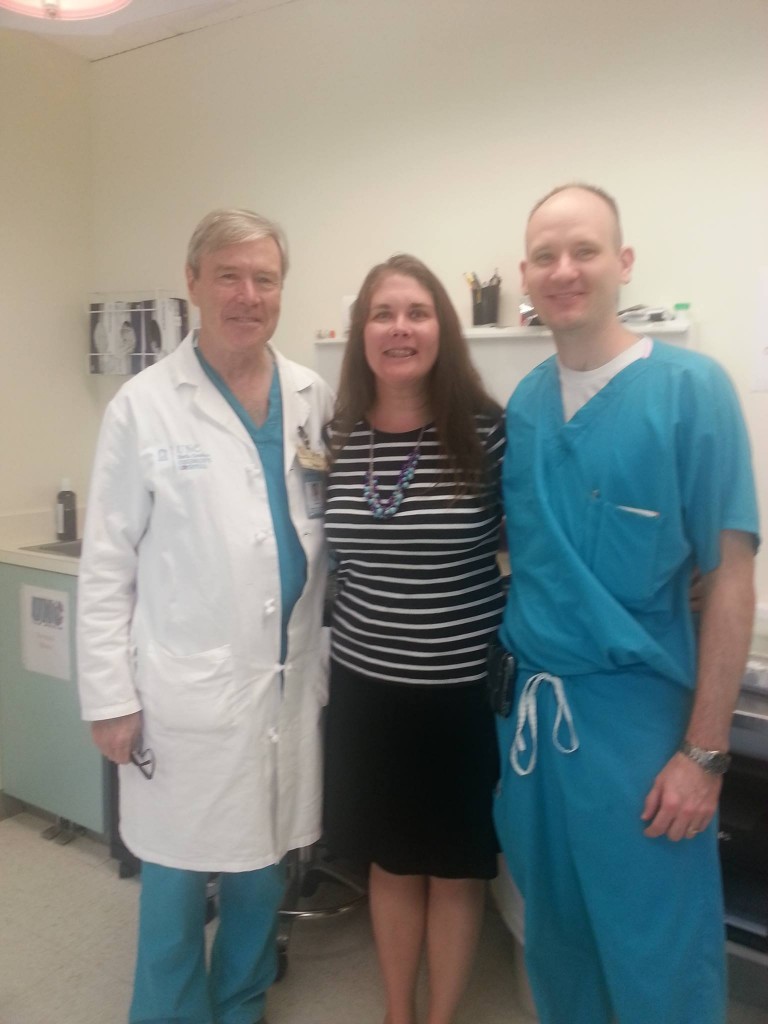 I cannot believe it has almost been three months since my big surgery day. Thankful and blessed are two words that come to my mind first when I think of my surgery team.
Yesterday was my three month check-up. Three months will not actually be until next week, but the appointment albeit early was a huge success. Dr. Turvey walked in with Dr. Shirley, Chief Resident. They both were amazed. Swelling has went down to almost minimal. My range of motion far exceeded expectations along with the opening of my mouth. I can currently get 13 sticks in my mouth.
When someone gives me a goal, I am going to push as hard as I can to achieve that goal. Dr. Turvey said there wasn't anything he could tell me to continue working on as I was doing so well with recovery. He doesn't want to see me back until 1-year post surgery. Hooray!
I can eat pretty much anything as long as it is cut up as chewing is still a bit challenging but I am making strides. Dr. Turvey said to not bite into anything with my two front teeth for a few more months. He said to stay away from bagels, kaiser rolls, whole apples etc. Healing will continue to take place up until a year post-surgery. Swelling will come and go as well.
The next goal is getting my braces off. I am currently wearing two rubber bands at all times except when eating. One band on each side of my mouth that forms rectangular boxes. The bands are suppose to close all gaps and finish bringing the bite together. After the splint was taken out, there was a gap on the right side. I can already see the improvements with the gap from wearing the bands. Hopefully, by Thanksgiving the braces will be removed!
Overall, I am doing awesome. Like I said, chewing is challenging at times but I can see baby steps each day. I was able to bite into a thin pretzel and a potato chip this past weekend. My feet was ready to leap off the ground with joy. The pain is none. No popping, clicking or headaches in my daily life. Friends, this is HUGE news. The surgery was so worth it. The changes each day are so worth it. Happiness spreads across my face.
I will continue to do my facial massages to keep muscles working well and keeping scar tissue minimal. The numbness in my bottom lip and chin is still refusing to leave. Dr. Turvey told me to be patient and it should come back. I really feel like it is on the edge of coming back. Time will tell.
Exceeded Expectations. That is two awesome words!