Happy New Year from the Spink Family. We were blessed to all be together over the holiday season.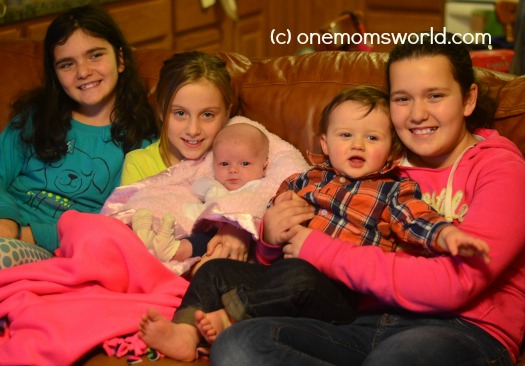 Hence the reason it has been quiet here. Family time couple with busy season at work has not left much time. I do have a schedule set forth for this blog and my local blog, so this brings excitement for 2014. Thank you all so much for your sweet comments over the years. It has been quite the ride since I started this little space on the web in 2005.
Here is a shout-out to one sweet and faithful reader, Sharon! This picture is just for you. The girls and I preparing Christmas goodies around the table.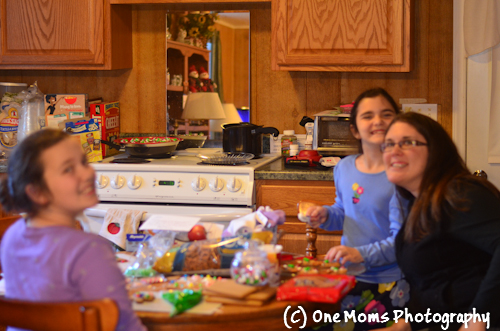 We were without a table for too long and we are cherishing this table so much. 2014 will bring more dinners with with the family. I am pledging to create and/or find more recipes the family will eat. We are going to stick with eating out one time a month unless we do a fast food night such as pizza. We want to make sure we are all eating healthy and saving as much money as we can this year.
Another big pledge is taking time for my best friends. Since I started working out of the house, it has been extremely hard to keep up with my precious friends. I never want to take them for granted and I already have one BFF date on the calendar for January. A manicure and dinner out is just what a mom needs to start the New Year. Also, this month I start my pre-op appointments (more on that coming soon) in Raleigh so I am looking forward to getting together with my bestie in Raleigh. It has been way too long. My bestie in Texas who is always there day after day to brighten my day, I want to make sure we get in our skype sessions in with our families. Are you planning to take time with your best friends this year? I highly recommend it. It is good for the soul.
Game nights with the family is another big pledge for 2014. The girls received several new games for Christmas and we always just have so many wonderful laughs. It is good for the entire family to just take time and concentrate on the family. I want to make sure this is a weekly night for us. It will be fun to see how we mix up these nights as well.
Bible time is my biggest pledge for 2014. God has blessed us so much and I was so tied up in my new job that my bible reading was placed on the back burner. Don't get me wrong, I still read my bible but it was not a fixed time everyday. This year, I am planning on making it a fixed time every single day. I yearn to grow more in my Christian life and understand his word even more.
Those are my pledges for 2014. It's going to be a fantastic year and a year that I am very much looking forward too!