Did you know this month is Anti-Bullying awareness month? I am so glad there is a month dedicated to bringing awareness. We should be bringing awareness all year-long. My oldest M came home and said they are talking about bullying in her classroom. She, unfortunately, experienced bullying last year from a boy in her class. Her teachers and guidance counselor were very quick and put an action plan together that resolved the bullying once and for all.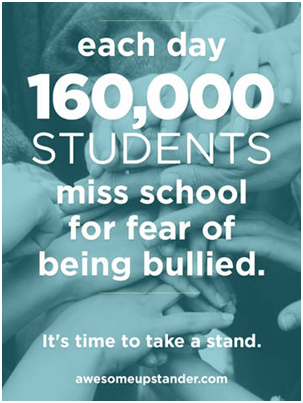 Parents need to make sure they are talking to their kids on a daily basis so you know what is going on each day during the school day. When talking to your kids about their day, be specific. Instead of asking "How was your day?" ask "Who did you play with, and what did you do the playground?" Your child's explanation may lead to more details and anecdotes about their social life and about bullying.
The Awesome Upstander App will help you to connect with your child about bullying.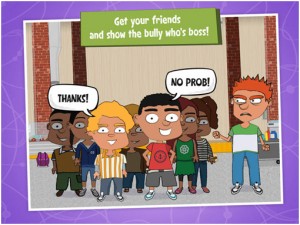 The app is a fun game for kids to show them how to stand up for themselves and not be bullied. It teaches your child how to be an upstander to bullying in a positive and safe manner. We always want our kids to be safe and also be respectful towards others. Learning these skills during the elementary years will diminish the severity and frequency of bullying during the middle-school and high-school years when it is at its peak.
I love how I can sit down with the girls and play the game. The app gives your child challenges, different levels, hidden objects and fun sound effects. Your child will be engaged and love interacting with the game while learning great anti-bullying skills.
You never know when your child will be in a uncomfortable situation but not really sure how to tell you when they get home. The Awesome Upstander site is filled with resources to help you and your child's teachers.
Download the app right now and 50% of sales will be given to partner organizations until October 31. The app is available on iPhone, Android and the iPad. The cost is only .99!
Let's all take a stand to end bullying and keep our kids safe!