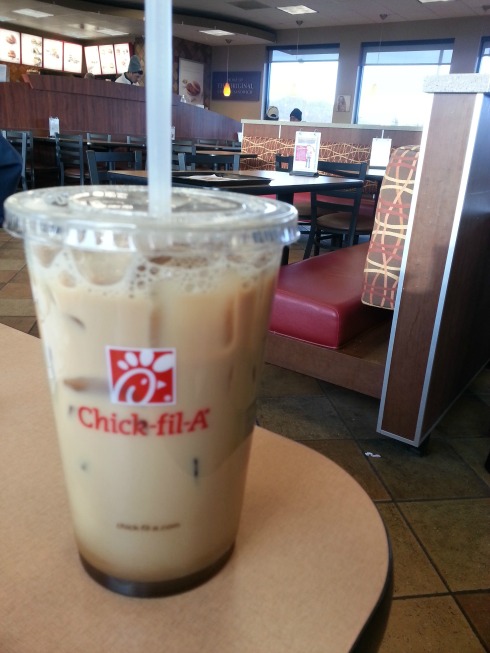 I am going to have to officially cheat on Starbucks Iced Coffee. We had a wonderful family breakfast at our local Chick-fil-A this past Saturday. Right now, Chick-fil-A is offering free coffee to their guests. Stop in anytime between now and February 28th for a complimentary 12-oz Hot Coffee or 16-oz Iced Coffee all day, everyday.* Sustainably sourced by THRIVE Farmers™ Coffee and freshly brewed for you.
My husband asked for the hot coffee while I opted for the vanilla iced coffee. One sip had me at hello. This was such a delicious taste. You know it is awesome when you don't have to add any ingredients to the coffee. Chick-fil-A, you have won me over on the iced coffee.
Go take a taste test. What do you have to lose?
* Offer is only available at participating locations while supplies last for 12oz (small)
hot or 16oz (medium) iced sizes. One per person, per visit. No substitutions.