We are all about saving money. The one thing that we can say with the economy downturn is that more and more people are becoming frugal. Our country needed this in a big way. We as a country were living above our means and needed our attitudes toward money adjusted.
Since we are all starting or in the midst of our spring cleaning, I wanted to bring to your attention great money-saving coupons from Glade®. As you all know, this month I have been sharing information on the new Limited Edition Spring Collection from Glade.
Here are three ways to save on Glade® air fresheners: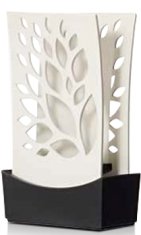 1. Try the Glade® Limited Edition Spring Collection at your nearest Food Lion! Enhancing your home's ambiance has never been easier or more affordable thanks to the digital coupon from Glade®. Purchase three Glade® products and instantly save $2!
2. Head over to Right@Home and print two coupons.
– Save $2.50 on any Glade® Expressions™ Oil Diffuser starter kit
– Save $1.25 on any Glade® Expressions™ Fragrance Mist starter kit
3. Check your local Sunday newspaper. The coupon inserts usually have Glade® coupons that you are able to cut and present to your local store.
Thanks to Glade® and Food Lion, all of these scents will have your house smelling fresh without breaking the bank. Now, that is a win-win solution.
Happy spring!
Disclosure: This post is in conjunction with a partnership with Glade®. All thoughts and opinions are of my own.