Ever since L's diagnosis, we say no to processed foods. We enjoy knowing what is in our foods that we eat. We are all healthier and living a more natural lifestyle. Each week, I love making the no bake energy bites for a quick snack during the day. They are delicious and so easy to make.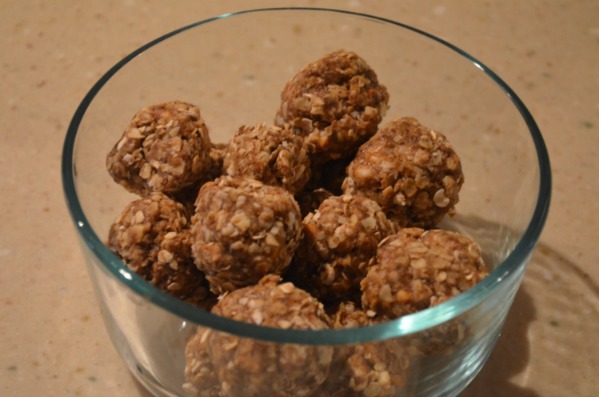 Ingredients
1 cup 100% dry oats (gluten allergy or intolerance ensure it is gluten free oats)
1/2 cup peanut butter
1/3 cup honey
1/2 cup ground flaxseed
Directions
– Add all ingredients to a bowl and mix well. Put the bowl in the fridge for at least 30 minutes.
– After time in the fridge, take a spoon and scoop enough to make a ball in your hand.
– I was able to make 20 balls.
– Store in the fridge in an airtight container.
Enjoy. Your entire family will enjoy these bites. You will be making them each week!