Disclosure: I participated in this program on behalf of Pet Supplies Plus and The Motherhood. All opinions are my own.
This week is Pet Appreciation Week! Our beloved Kingston is our sweet baby boy. He is the Prince of the family and sure knows it too.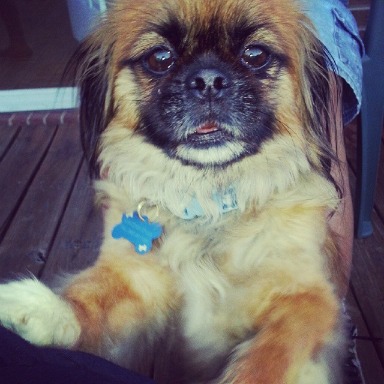 This is a week to celebrate all the things we love about our pets as we shower them with extra love and affection. It's also a good time to re-evaluate their nutrition needs and perhaps pick up a new toy to help them get the exercise and stimulation they need to thrive.
We traveled to our local Pet Supplies Store to pamper Kingston.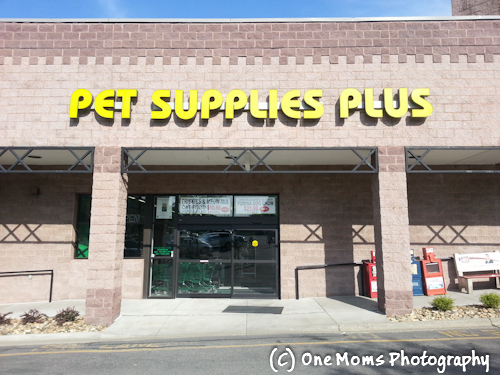 Pet Supplies Plus stores are conveniently located in neighborhoods across the country, with each location big enough to carry everything your pet needs, but small enough to feel like home. The Pet Supplies Plus in-store team is dedicated to helping you find the right products for your pet. As soon as we walked in, we were approached by team members to ask how they could help us. Great customer service.
We were on a mission to find Kingston a flea and tick collar. There were several different options available and even coupons attached to some of the collars.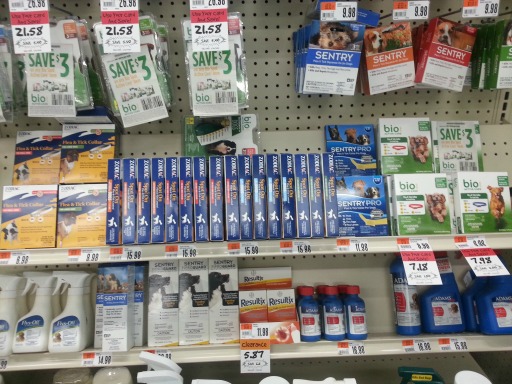 Our huge animal lover, L, had to take time to visit the birds and fish. She loves visiting the pet store to see all the different animals.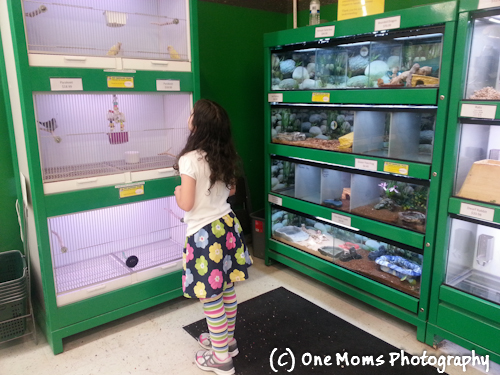 The team members were able to answer our specific questions about the animals which impressed us with their knowledge.
As we were strolling down the aisles, we quickly realized Pet Supplies Plus is stocked with many items from clothing to sweet natural treats for our Prince.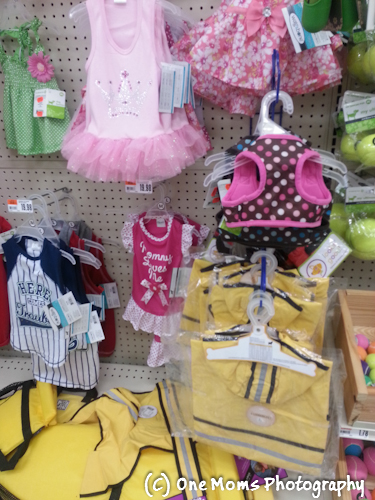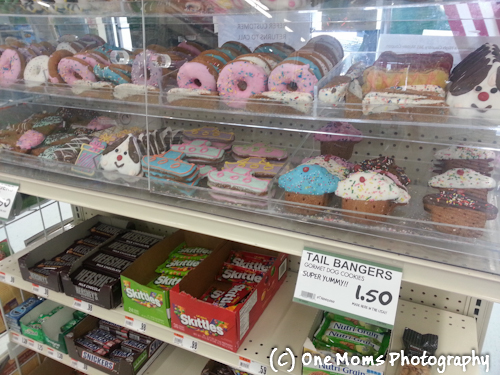 Of course we had to grab the doggy decorated treat. Kingston enjoyed every bite. Check out this cuteness.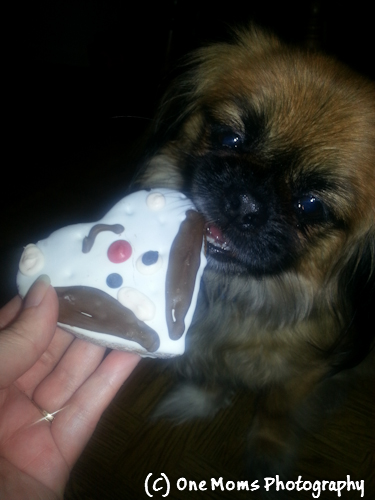 So adorable right? As we were checking out, we noticed that there was a dog tag machine that allowed you to customize the tag. We purchased a collar and tag that matched. It was extremely easy to customize. The team leader allowed me to type my own information that I wanted on the tag.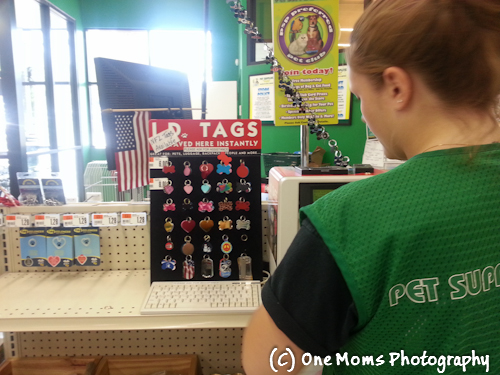 I am sure you love your household pet and want to appreciate them as well. Please join me and The Motherhood as we  co-host a twitter party with representatives from the Pet Supplies Plus store. We will be discussing, learning and sharing more about our beloved pets. Get your cute pet photos ready to share!
When: Wednesday, June 4, at 1p ET / 12p CT / 10a PT
Where: We'll be on Twitter – follow the #PSP4Pets hashtag to track the conversation. You can see the details and RSVP via this Twtvite: http://twtvite.com/psp4pets
Hashtag: #psp4pets
Prizes: Throughout the party, we will give away six $25 Pet Supplies Plus gift cards to randomly selected participants who correctly answer trivia questions tweeted by @theMotherhood25. Prizes are limited to U.S. participants only. Check here to find a store near you to use the gift card!
Hosts: @theMotherhood, @theMotherhood25, @CooperMunroe, @EmilyMcKhann
Sponsor: @PetSuppliesPlus