So…she has been in school right at a month. Within two weeks of starting, she wanted a new hair cut. I tried and tried to persuade her to not do it… but she was not taking no for an answer ;). She had her mind set and that is what she wanted to do!
I think she is trying to keep up with the trends of the kindy crowd, as I have seen many little girls with the bob hair cut at her school and soccer team. It's amazing at 5 years old, they know what they want. Heck when I was 5… I believe I was still playing with dirt HA and could care less about my hair. Oh no… does this mean I might have a diva on my hands 😉
Before Front: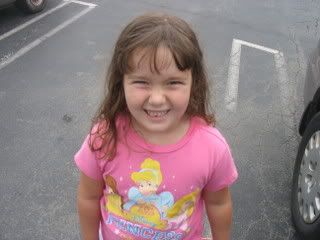 After Front: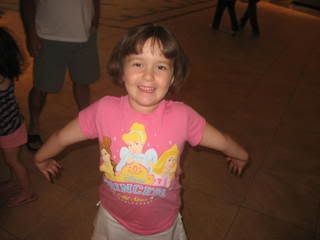 Before Back: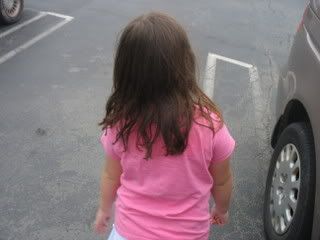 After Back: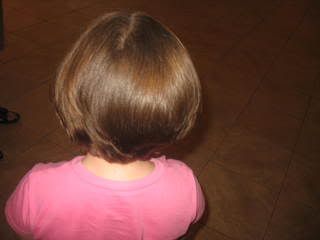 I am going to try and find some cute hair bows as well… as she loves her hair with a hair bow to have ya know a change from day to day ha!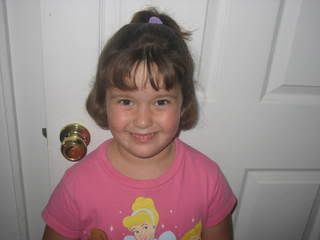 I think she looks soooo cute. It did turn out shorter than we wanted it, but I assured her with plenty of vitamins and water, it would grow back out in no time.
She was so excited to go to school and show her teacher and classmates. I believe they all gave her thumbs up, which she will always have thumbs up in her mommy's eyes!!!