HAPPY BIRTHDAY to my beautiful M! I love you so much dear daughter and I cannot thank God enough for giving me this precious miracle that you are. You gave me the title "Mother" 6 years ago today and I just can't believe it, that time has went by this fast. I so love being a mom!
From the time you spent doing gymnastics in my tummy, it just made my heart swell so much for you. I wanted you sooooo much and couldn't wait till I got to meet you face to face. I cherished you in my tummy soooooo much. I miss those fierce kicks you would give me and I miss singing to you every morning on my way to work.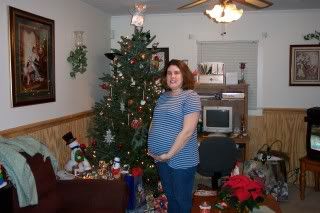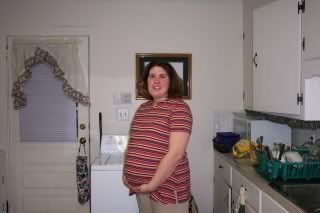 Baby girl, it was only yesterday it seems, that I was looking into your beautiful baby brown eyes and just instantly falling in love.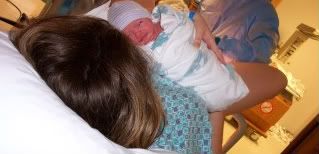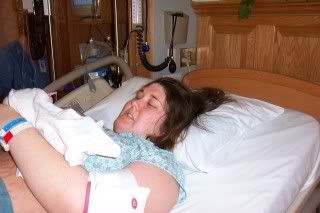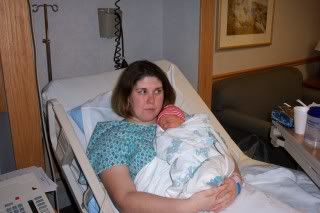 These last six years have been such a beautiful, exciting, and loving time of life because you came into my life. God knew what he was doing and I couldn't be happier.
Let's take a walk down memory lane and share your wonderful birth story. I cannot believe this was 6 years ago???
I wrote this back 6 years ago, so it was great to read this again. Brings back soooo many memories.
12/03/2002 I go in for an Ultrasound because my crazy dr says I am measuring small. Well the ultrasound tech says there is no way you are measuring small. The baby already weighs 7 ½ lbs. Whoa I still have about 3 ½ weeks to go to my due date 12/27/02. Anyways, I have so much pain when I walk. My pelvic bones had separated and Madisyn had dropped so much that her head was literally between my legs. That is why the dr said I was measuring small because when she measured my stomach, Madisyn wasn't that high up, she was ready to come on out. The dr's say they are going to keep a close eye on me, since I can hardly even walk. I mean it was pain. Everytime I took a step I literally thought she would fall out. Plus the bones being separated so far. Anyways they have me come back in a week.
12/09/2002 I go for my appointment letting the Midwife know, I had been having braxton hicks and was in pain. She checked me and I was 2cm dilated and 75% effaced. She said it will not be long before you have a baby, but just in case you don't go on your own, we need to set up an Induction date. Thank the Lord. I finally get to see my baby! So we talked and set the date as 12/19/2002. I would be 39 weeks. So she sends me home to get plenty of rest and cut the over-time out at work. No Problem!
12/16/02 I go in for my final prenatal appointment. We talk about the induction and she checks me. She cannot believe the baby's head is right there and I am 3cm and 80% effaced. So she said she would see me bright and early Thursday.
12/19/02 We get to the hospital at 7:00 like we suppose to and I get into my gown and get hooked up to all the monitors. The Midwife didn't show up till 8:30. She checked me and I had not changed. She broke my water, but much didn't come out because Madisyn's head was in front of the bag of water. They started me on the Pitocin.
Finally 10:40 my contractions start, but tolerable. I think well this is a piece of cake. Well I was in for a surprise. 11:30 the contractions were coming strong. Madisyn kept kicking her monitor off so they had to go and put the head monitor on her. Well the nurse didn't tell me she was doing this and when she did, I literally swallowed her hand and wouldn't give it back. I kept telling her you didn't tell me you was doing that and it hurt. So she has to get Daddy to tell Mommy to relax and let go of her hand. So finally I ask for some pain medication Statol. I was trying for Natural, but nope the breathing wasn't working and if my cousin rubbed my back one more time I was going to slap her. Daddy was right by mommy's side and I loved every minute of it.
11:30 I was only 5cm. I was like ok I am going to be here all day. Time for the epidural. It help eased the pain, but my body wouldn't numb all the way. The dr kept saying can you feel this, Ugh Yes and can you lift your leg ugh Yes. Oh well, it helped enough where I could tolerate the contractions.
12:30 I was 8cm. I can't believe how fast I am going now.
1:30 I said I think I need to use the bathroom. The nurse said no let me check you and I was 10. Hooray! They get the table all prepped and send out YayYay, PawPaw and Cousin Shannon.
At 1:45, I start pushing. Dad was counting too fast and the nurse says slow down and I say no keep it that fast, that way I don't have to hold out as long. I kept looking at the mirror and when I would see her head that would make me push harder. I pushed for 23 mins and out comes beautiful M at 2:08pm just a screaming. 7lbs. 11oz.
The dr immediately puts her on my stomach and Dad and I start crying tears of joy. Our baby girl is finally here. With dark brown hair and dark skin. Beautiful baby! Her Apgar Scores were 9,9. I cuddled her why the midwife stitched me up. I ripped majorly because her head was so big and I think that was the worst part the sewing back up, no wait the Midwife pressing on my stomach to get the after birth out. Afterward in came all the family to see the bundle of joy and spend time with us and the rest of the night was just Dad, Mom and Precious M.