Ok… we have to admit moms that we do not treat ourselves to new things much do we? Well let's say not as often as we should.
The wonderful Erin at Jewelry By Erin has sent us a bracelet and earring set to giveway here at One Moms World. I don't think the picture I took does it all the way justice. This set is so beautiful and so tailored toward moms. She did a great job handcrafting this set.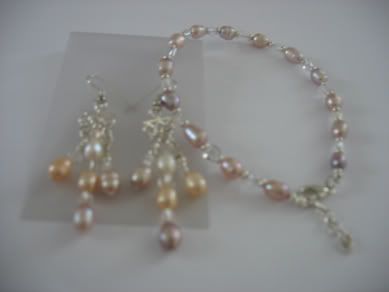 Make sure to visit her website and see all the creations that she makes.
Now moms, just leave me a comment below to enter and let me know if you treat yourself to special gifts often or not enough. Pass the word on about this contest on your blog for extra entry :).
I will draw the winner next Tuesday July 15, 2008. Good Luck!