As you may recall, I wrote recently about Madisyn not wanting to lose any teeth. She was downright sad about having one of her teeth come out. This certain tooth has been quite loose for a while, but mommy dear here could not come even within inches near the tooth or the claws would come out ;).
Well last week, she kept showing me and I knew it was going to be time soon. She would shed so many tears. I just kept coaching her through it and telling her, that when she becomes a big girl that she has to loose her baby teeth and her big girl teeth will come in.
The day had come. I peeled her an apple (her favorite snack) and gave it to her not even thinking anything of her tooth. I was in the kitchen and she came with tears. I said what is wrong honey. Mommy (with her mouth open wide) is my tooth missing? Sure enough it was gone.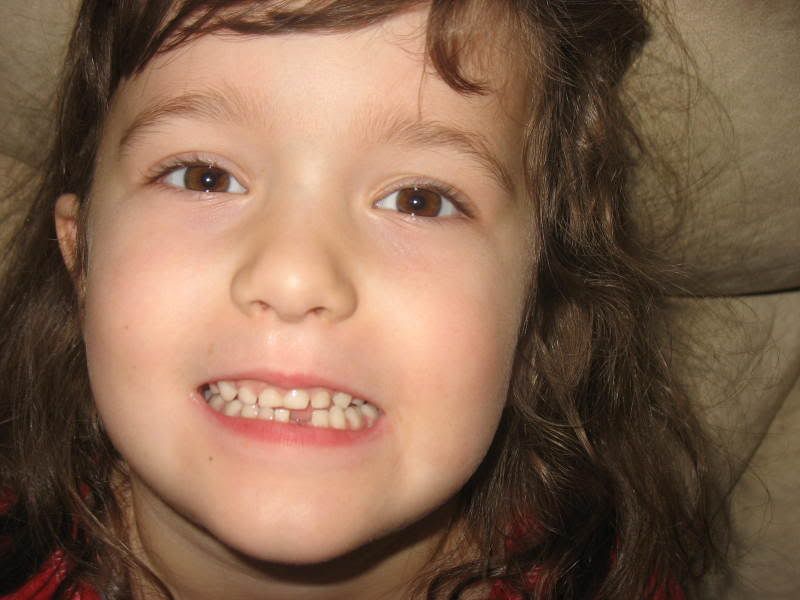 I grabbed the apple trying to see if I seen it in the apple any, I went and looked on the floor, I looked on the coffee table, the couch. OH NO, my little girl has swallowed her tooth. NOOOOO! I told her what happened…. and she immediately went face down on the couch and started crying :(. Daddy and Mommy ran straight to the rescue and told her it was going to be ok. She then said but mommy… the tooth fairy will not leave me anything if I don't have the tooth to show her I really lost one.
Well mommy thought for a minute and came up with a good plan, we would write the tooth fairy a note! Madisyn wrote it out to tooth fairy: (click on the image to read the letter)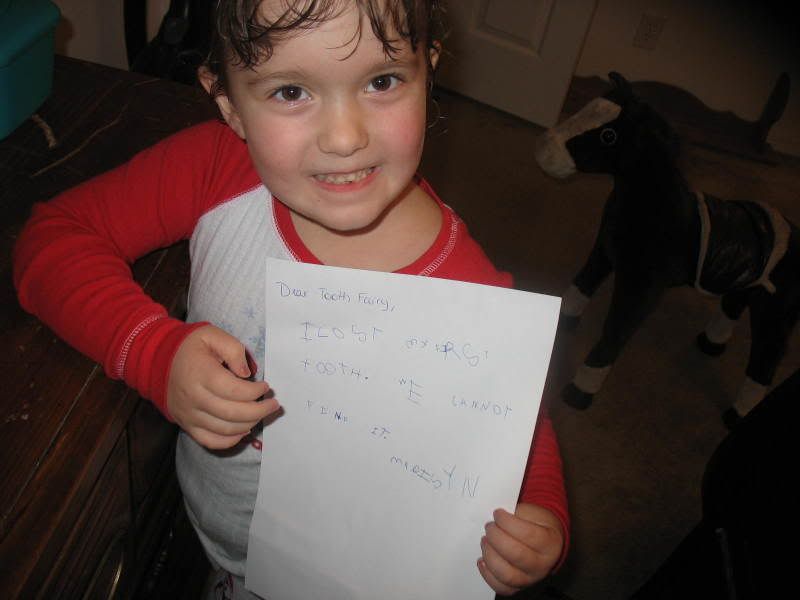 That made her happy and she was already for bed and to put it under the pillow.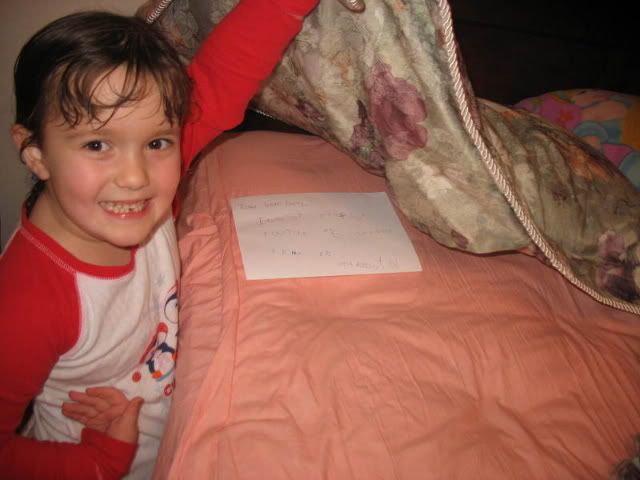 The tooth fairy left her $3.00 🙂 So she is putting ther in her piggy bank to save up for a special something she said LOL.
She just turned 5 and I couldn't believe she was already losing her first tooth. Why does time have to go so fast?