How fun is this… that we get to join in the fun on Janice and Susan's Cyber Shower.
Head on over and check out the awesome shower gifts and take a cute look at Janice's new bundle of joy. Sorry Susan, I bet your time will be really soon hehe.
I have always loved baby showers and never really heard the term cyber baby shower's but thinking about it, it is a really neat concept and especially now that I am miles away from my family and have lots of cool online friends.
As you can see from their cyber shower post, they are playing a few games. The first game is to post a pict of the most sympathy-inspiring photo of you in childbirth. I am going to post this pict as I am so excited to finally have my first baby girl out, but wow that was a lot of work. What do you think? hehe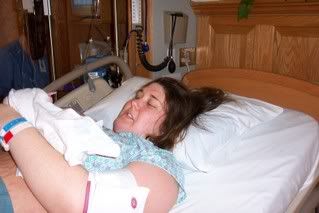 The second game is to post a picture of your baby bump 😉. Here is my professional pregnancy pict with Madisyn: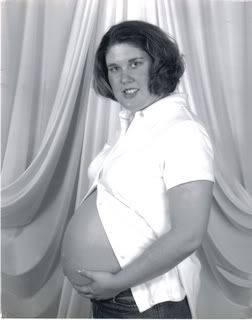 and here is the night before I went into the hospital to have Madsiyn. Look at that belly and stretch marks eeeek.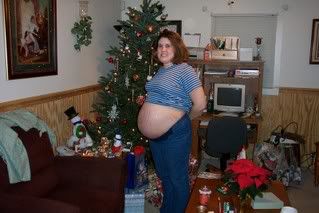 The third game was to post your birth story of one or both of your kids. I don't have the girls birth stories on this computer, I need to get them.
Leave me a comment and go enjoy the fun over at the Cyber Shower.
They asked us to post our 3 prize picks 🙂
In no particular order hehe
2) Custom Painting by Graced Designs