We wanted to just have a fun day out as a family since hubbs was home from his long business trip.
First off…Madisyn woke up and wanted to go have her picture made. She has been asking me forever and I have felt guilty because we have not had professional picts of her done since she was 18 months old :(. I do have a million picts that I have taken though myself.. because I do love being behind the lens and capturing all the moments of my girls' lives. So we headed out to get professional pictures done and they turned out sooooo cute. We get them back in two weeks, so I can't wait to share them then.
After we had a rocking photo session, we surprised the girls with a picnic lunch at the park. We gathered their eyes back up and put them back in their sockets 😉 and proceeded to have a wonderful summer lunch. Of course the food was scoffed down like we hadn't ate in 10 years, just so we can all have fun on the park.
The next hour, I got lost into my little girl's eyes and forgot about the world around me. I pulled out my camera and just wanted to focus so hard on them and the pictures I found when I got home on my camera are PRICELESS. Honestly they are so good and I don't think I have ever took such great photos. I am really figuring out my camera finally after 3 years ;).
Take a stroll through Parkville with me….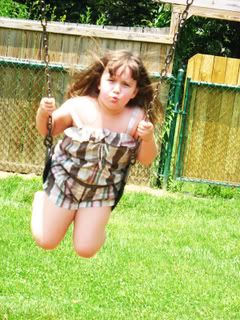 Whistling in the beautiful sunshine while swinging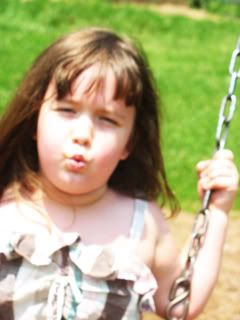 Let's start monkeying around on the monkey bars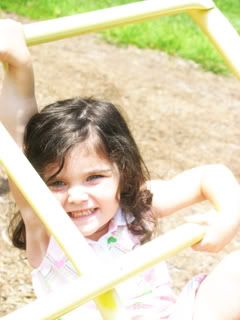 Then we see Big Sis on the swing so we are off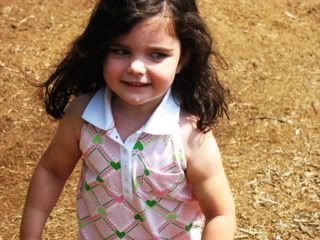 Mom will you please help me on the swing?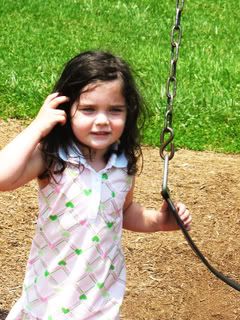 Sisters having a talk with each other "Wow Lyndsee this swinging like this is so cool"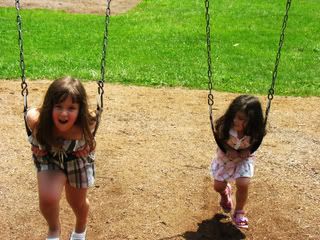 I think I can sit up here all day and look pretty!
It was fun just tuning out everything around us and getting on their levels to experience the delights and sparkles that were in the eyes and voice. It's fun being a kid again 🙂