Looking for a delicious treat that will have the entire crowd raving and wanting more? Chex Mix has super delicious and creative recipes this holiday season. I created my first batches over Thanksgiving weekend and have been making a batch each week. Everyone that I have gave a box too is in love and goes home to make their own batch to share. It is like a domino effect this Christmas season.
The first batch I made was the Chex PB and Chocolate Blast.
Ingredients:
6 cups Rice Chex® cereal
1 cup white vanilla baking chips (8 oz)
1 cup peanut butter chips
1 cup red and green candy-coated chocolate candies
1 cup dry-roasted peanuts
Directions:
1. Line 2 cookie sheets with foil or waxed paper. Place 3 cups cereal in large bowl. In small microwavable bowl, microwave white vanilla baking chips uncovered on High about 1 minute or until chips can be stirred smooth. Pour melted chips over cereal in bowl; stir to evenly coat. Spread mixture in single layer on one of the cookie sheets. Refrigerate 5 minutes or until set.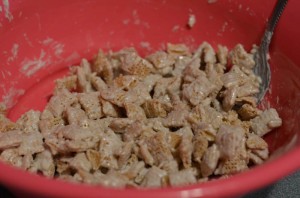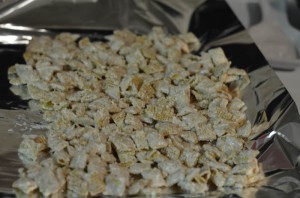 2. Repeat the above using the remaining cereal and the peanut butter chips; refrigerate 5 minutes or until set.
3. Gently break up coated cereal into large bowl. Add candy and peanuts; stir gently to combine. Store in airtight container.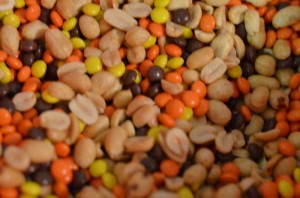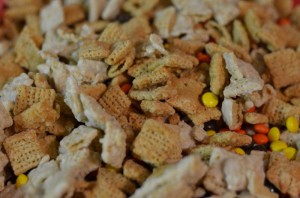 The next batch was the Chex Muddy Buddies. I have been making this particular recipe for a few years now and it is always a request every Christmas season from the family. Now the extended family and friends are asking for it!
Ingredients:
9 cups Rice Chex®, Corn Chex® or Chocolate Chex® cereal (or combination)
1 cup semisweet chocolate chips
1/2 cup peanut butter
1/4 cup butter or margarine
1 teaspoon vanilla
1 1/2 cups powdered sugar
Directions:
1. Into large bowl, measure cereal; set aside.
2. In 1-quart microwavable bowl, microwave chocolate chips, peanut butter and butter uncovered on High 1 minute; stir. Microwave about 30 seconds longer or until mixture can be stirred smooth. Stir in vanilla. Pour mixture over cereal, stirring until evenly coated. Pour into 2-gallon resealable food-storage plastic bag.
3. Add powdered sugar. Seal bag; shake until well coated. Spread on waxed paper to cool. Store in airtight container in refrigerator.
All the boxes were filled and sent home with all my guests over Thanksgiving weekend.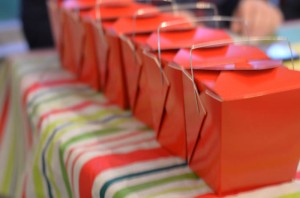 As you can see from expressions on their faces, they were delighted with both batches.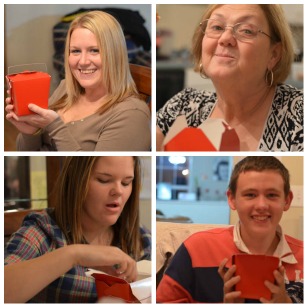 WIN! Create your own fun with Chex Mix Recipes.
One lucky fan will win their own Chex Mix prize pack.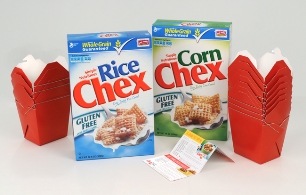 2 boxes of Chex cereal to create Chex Party Mix recipes
5 featured Chex Party Mix recipes
10 takeout containers so your guests can take their Chex Party Mix to-go
$20 gift card to purchase recipe ingredients and decorating supplies
Enter:
a Rafflecopter giveaway
Disclosure: The Chex Party Mix-Change product, information, and giveaway have been provided by Chex through MyBlogSpark.