I'm so glad you came to our little tour here in Florida. Please enjoy your "warm" stay and have a wonderful and Great Holiday Season.
Before you leave make sure to grab a cup of fantastic Apple Cider and some Great Butterscotch Hay Stacks. I'll make sure to leave the recipe out for you so you can go home to share with your family.
Much greatness for this wonderful season from our family to yours!
My daughter would like to be your tour guide on the tour. Have fun 🙂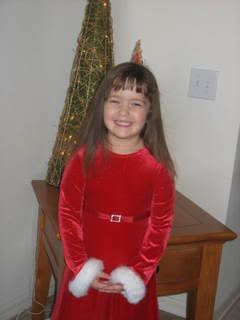 We will first start out on our tour viewing the snowmen outside our door: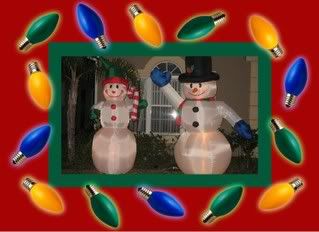 Then we will head on into the house and to your left you will see our decorated shelf. Here is a close up pict:

Then if you step backwards just a bi, you will see the bigger view of the shelf and Christmas Tree: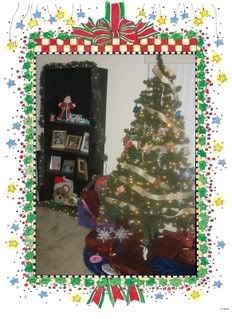 Here is a pict of just the pretty christmas tree that my daughters decorated pretty much themselves with help with the ribbon from mommy: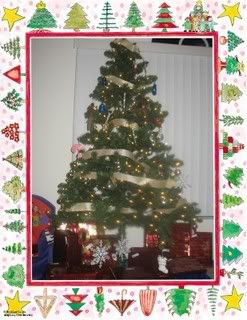 Then if we mozy on around our house, you will see our stockings are hung with care!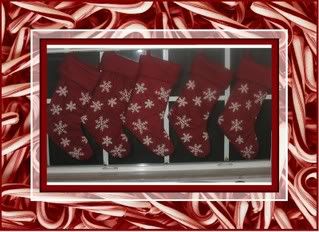 Next, we are going to walk through the kitchen. Please stop and pick up your cup of apple cider and grab a couple hay stacks. They are definitely a delight.
If you look to your right in the dining room we have a couple of little Christmas Trees lit up: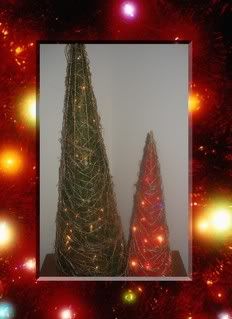 Then beside the little Christmas Trees we will finish our tour with the nativity scene that is such a great and wonderful tradition in our household.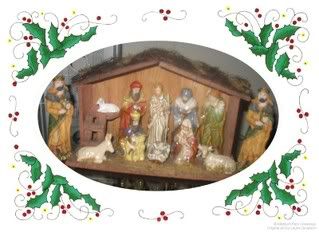 I want to thank you much for taking the time to come on our little tour. Please let us know that you have been here by leaving a short comment below. HAPPY HOLIDAYS EVERYONE!!
Now here are your recipes to go home and share with your family 🙂
Apple Cider (taken from allrecipes.com):
INGREDIENTS
* 1 (64 fluid ounce) bottle apple cider
* 3 cinnamon sticks
* 1 teaspoon whole allspice
* 1 teaspoon whole cloves
* 1/3 cup brown sugar
DIRECTIONS
1. In a slow cooker, combine apple cider and cinnamon sticks. Wrap allspice and cloves in a small piece of cheesecloth, and add to pot. Stir in brown sugar. Bring to a boil over high heat. Reduce heat, and keep warm.
Butterscotch Hay Stacks (taken from cooks.com):
1 package butterscotch chips
3/4 cup peanut butter
2 small packages of chow mein noodles
1 cup miniature marshmallows
First heat peanut butter in deep pot at medium heat. Then stir in butterscotch chips, reducing heat to low. Remove pot from burner, adding in noodles a little at a time while stirring the mixture.
Once combined, add in marshmallows (make sure mixture isn't hot or they will melt) and continue to combine all.
Once all ingredients are coated, spoon out onto wax paper and allow one hour for them to set.
*Peanuts or raisins are also great alternatives for the marshmallows.
ENJOY! Only 70 Calories 🙂