It is no secret, that I love to share my faith. I enjoy talking about our great God so much. When you walk into my home, you will see decorations that share our faith. The decorations bring warmth to the house.
An e-mail from Divine Walls landed in my inbox about a month ago. This business provides Christian wall decals for your home, office, and/or church. As I scrolled through their website, I was having a hard time choosing which decal that I would like to put on our bedroom wall. My eyes finally stopped at this specific quote.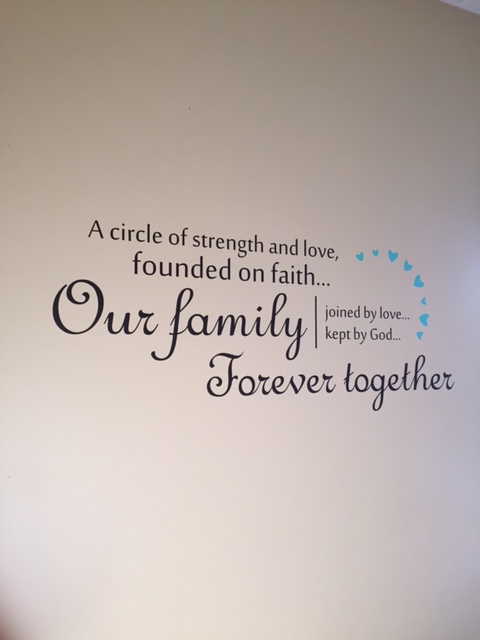 The day it showed up at my door step was a very joyful day. The quote arrives in a large tube. I immediately unrolled the decal and read the instructions. The instructions are easy, so no need to stress. You literally just roll it onto your wall. It took me maybe 15 minutes max to ensure it was staying on the wall.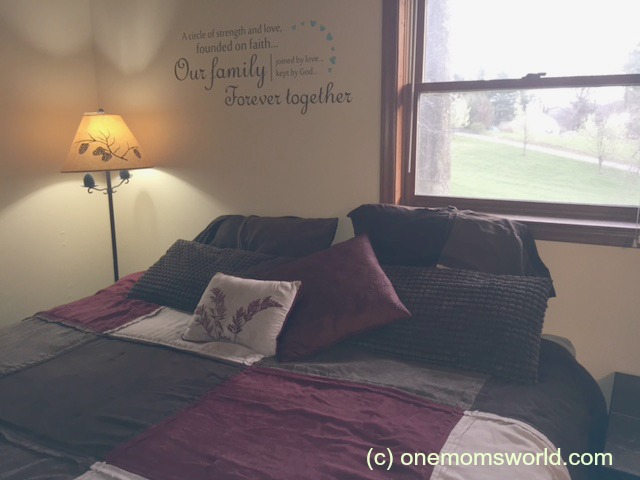 I'm so in love. It fits our bedroom so perfect. My family means so much to me and this quote fits us so well. It looks so professional. Guests think it has been painted on and are thrilled when I tell them about the website, Divine Walls.
As you can see on the website, they have different themes including: family, kitchen, love, inspirational, children and Christmas. You will have to take the time and view all the many different designs. It will be hard to close the website without purchasing a design as the prices are very affordable. If you do not see a design that suits your taste, then you can work with one of their designers to design your own unique wall decal.
Divine Walls is a tight-knit team, brought together by the desire to create beautiful, meaningful decorations for your home, office, or vehicle, based on or inspired by the word of God. We see this venture as a way to help people express their faith and improve the quality of their lives with appealing, tasteful decorations and inspiring phrases.
Would you like to win your own wall decal?
GIVEAWAY
a Rafflecopter giveaway
Disclosure: All thoughts and opinions are of my own.