It's beginning to look a lot like – FALL!
We love this time of year and all the fun fall projects you can do as a family. Today we surprised the girl with a trip to town to pick out two pumpkins. Who knew we would have a time trying to find pumpkins? Oh that is right, we are the family that waits till the last week of October.
The perfect two pumpkins ended up at our local store and were sitting there on the bench waiting patiently for the One Moms World family to arrive and give them a good home. The girls were eager to get home and begin carving.
This year, we decided to stick with the Disney theme. With Disney's new Muppet Movie coming out next month, we picked to do Kermit the Frog. Also, since we just got back from Disney world yesterday, L wanted to do Mickey Mouse. Disney's Family Fun magazine to the rescue.
Download Kermit the Frog Pumpkin Carving Pattern (free)
We sat down at the table and went to work. We were over the moon excited how it turned out!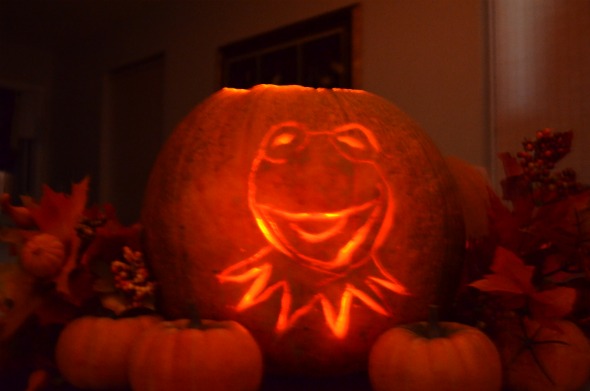 M and I worked on the Kermit the Frog while L went to work on the Mickey Mouse pumpkin.
Download Mickey Mouse Pumpkin Carving Template (free)
L did 75% of the carving herself. I came in at the end and wrapped it up.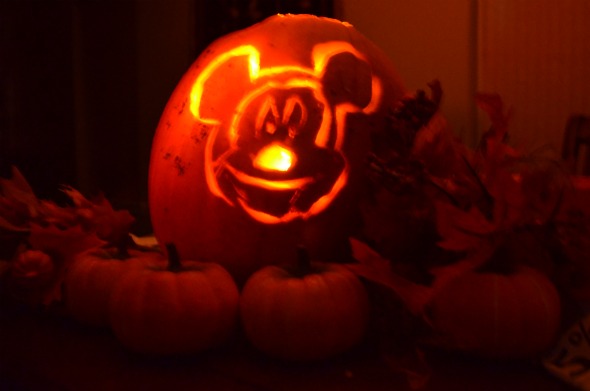 The best part? The pumpkins are not perfect but they are perfect in our own little way. It has my family's special touch and that is what makes it such fun fall family memories.