The creativity gene skipped me and went straight to my oldest daughter, M. She amazes me with the beautiful projects she creates for me. My husband and the girls came on campus to have lunch with me and I was greeted by this precious flower vase.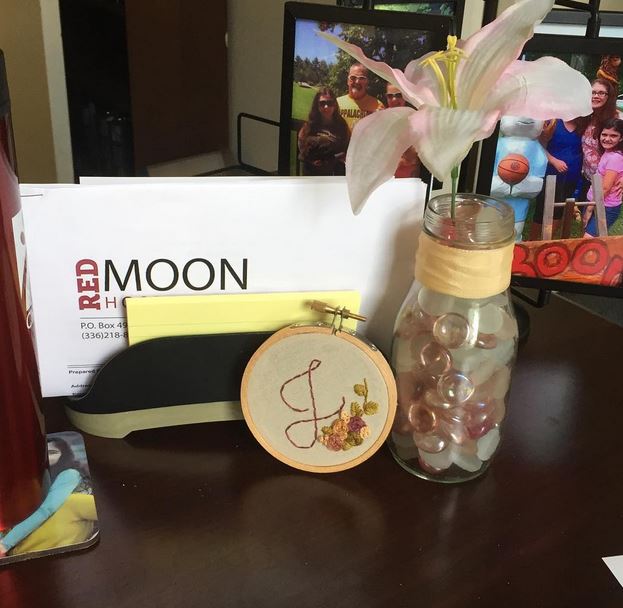 The girls love Starbucks Frappuccino's! I watch the coupons and try to find a good deal on them. In the last two weeks, I have been able to pair a coupon with the deal at Harris Teeter. The perfect summer treat for them. M decided she wanted to do something with the glasses. She soaked the glasses to get all of the sticky label mess off and surprised me with the flower vase. It goes perfect on my desk at work. Throughout the day today, I would look over at the vase and a big smile would stretch across my face.
It is so simple to create this project yourself. The marbles were on the 75% clearance section, the flower came from the Dollar Tree and she used ribbon to cover the top of the glass.
Didn't she do a great job? It is the refreshing look I needed on my desk!