Now being moms we have all seen the ordinary grandma aprons through the years, but Susan and Jenn have put the neatest twist on those types of aprons. Now us moms can get all sassy and jazz in the kitchen and actually feel good about ourselves when we are cooking.
Susan and Jenn were two stay at home moms that lived across the road from each other. They became fast friends and over the time kept exchanging ideas on how they could produce incomes to allow them to stay at home with their children.
When they were searching for a diva and fashionable type apron, they could not find one, so the Domestic Darlings business was born! Oh how I am grateful to find this. I am all about going against the norm in life hehe 😉 and too be all stylish in the kitchen is like a dream come true.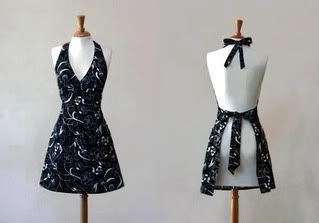 And you want to know the best part is, you can buy your daughter one to match you and also have a matching headband. Take a moment and stroll through their online shopping place and just see for yourself how super stylish these aprons are. Come on moms lets bring a whole new "kitchen mom look" to this generation!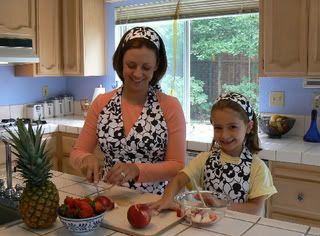 These would make excellent christmas gifts as well ;).
Ok… so here is what is the coolest. Susan and Jenn have agreed to giveaway one apron of any design or color to one of my mom blog readers. All you will need to do to enter is write a blog post linking back to this blog post and linking to their site at Domestic Darlings.com. If you do not have a blog, that is totally fine, just make sure to email at least 5 friends and family members! Make sure to leave a comment below letting me know you entered 🙂