It is hard to believe that the end of the school year is approaching. I, for one, am very eager for the girls to be home and us begin our summer vacation together. Teachers and volunteers work so hard for our kids. We can never repay them for what they do four our kids' lives but we can give them a token of appreciation.
This gift is simple, easy and delicious. Perfect for summer vacation too!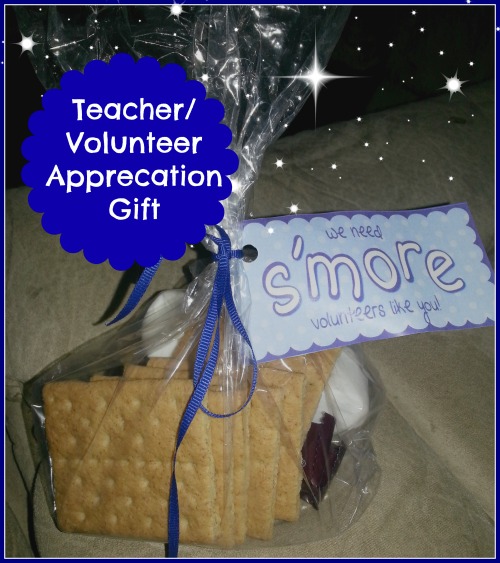 Materials:
Plastic Bag
Ribbon
Printed or Written Paper: We need s'more ___________ like you. (Fill-in-the-blank with the appropriate word)
Graham Crackers
Mini Hershey's Bars
Marshmallows
I was given this treat at a recent volunteer appreciation breakfast. They were a huge hit with everyone!