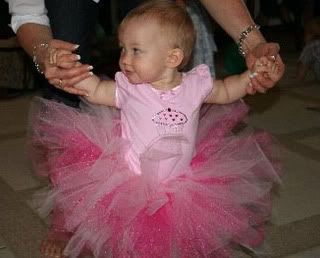 As a mom, I love seeing my girls having such a big imagination. They love to do ballet through the house and love going to watch Ballets. They just love to dance… not sure where they got that trait from haha ;).
The wonderful moms over at With Love 'n Care gave me the opportunity to review their uniquely designed Tutus. Are they not just the cutest from the picture above? With Love 'n Care was created by stay-at-home moms who enjoyed making and creating handmade gifts for our friends and family.  Soon, they were being asked by friends and family to make items for them to give as gifts as well.  With this overwhelming response, they decided to form their own business, With Love 'n Care.   Everything that you see on their website is handmade by them.  They are so grateful for the opportunity to stay at home with their children, and still be able to pursue the passions that they love–sewing and creating custom gifts.
I love how they are so detailed in their products and will work with the individual to custom any order that  you would like. I know too since it is homemade, that each stitch was done with love and will last a really long time for that special girl in your life. They can make tutus to match party colors, team colors, or holiday colors. Also, they design bows to match along with the tutus.
Tutus and bows are just a couple of the products they design and create. They also make dresses in which I am going to have them design two for my girls for Easter Sunday. I love the ribbon tops that adds just the right sassiness my girls love when they get to dress up. Also, these would look so cute with a top under the dress and a pair of leggings. Just beautiful.
With Love 'n Care would like to give you the opportunity to have your very own tutu for free for that special girl in your life. You will get to pick the colors and the size that you would like.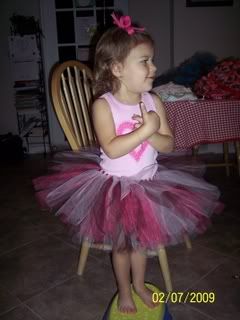 All you need to do is visit the site and pick which color you would like then leave me a comment below. To get extra entries subscribe to our feed and tweet about this contest. Each one will be worth an extra entry. You can tweet daily if you would like. Just make sure to leave me a comment below to let me know you did, so I can put in your extra entry. We will take entries till Feb. 27, 2009 at 11:59pm EST.