Our next adventure led us to Beech Mountain, North Carolina! Beech Mountain is a quaint town nestled in the beautiful Blue Ridge Mountains. You may not know, but Beech Mountain is the highest town in Eastern America as the elevation is 5,506 feet. The Buckeye Recreation Center located in Beech Mountain is the place to be for great family fun. With almost 10 acres of lakes, over 28 miles of designated hiking and biking trails and a 23,000 square foot, state-of-the-art Recreation Center, there is no shortage of fun.
Rain may have tried to ruin our family adventure, but we did not allow it to dampen our moods. The smiles and laughter were plentiful on this day.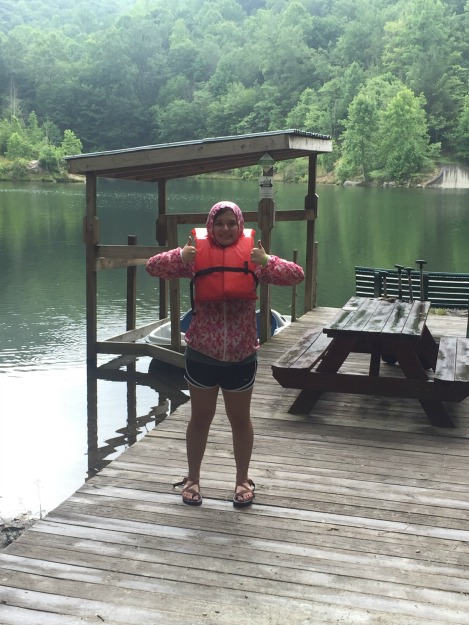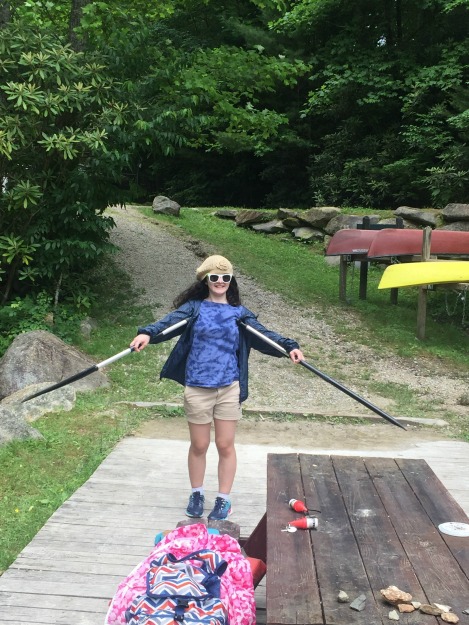 This was the first time my husband and I both attempted to be in a canoe together. At first, I was questioning if my husband would tip me over. Alas, it was a little romantic ride across the lake.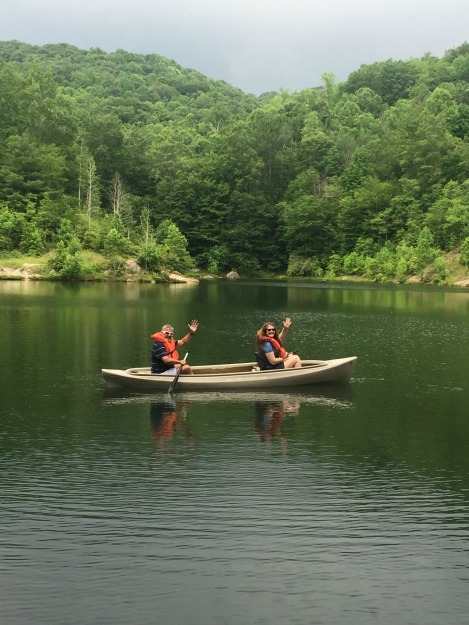 The recreation center offers canoes, kayak, and pedal boat all for FREE. Fishing is free and no worries if you forget your fishing pole and gear, as NC Wildlife will provide all the supplies you need for free.
After we laughed and sang in the rain, it was time to head up the mountain for a little picnic. This was a simple picnic as we do not like to focus on food on our adventures. There is a picnic area across from the Visitor's Center. It is peaceful and very clean.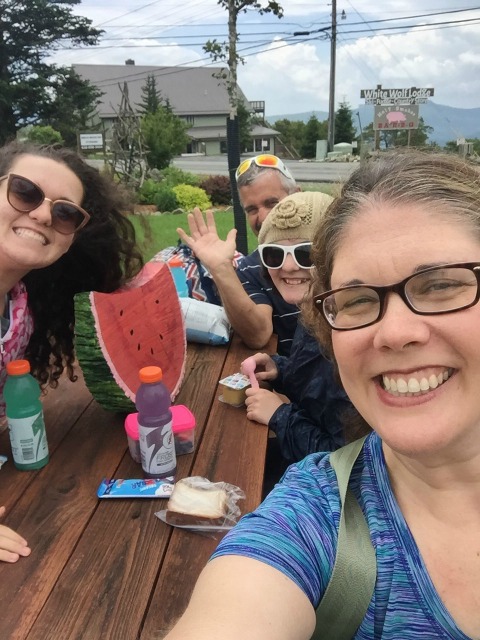 After the refuel, we headed down the mountain to Foscoe, North Carolina to enjoy gem mining at the Greater Foscoe Mining Company. Each family can purchase a specified bucket size and have a blast finding different minerals. The girls found all kinds of gems from amethyst to pink quartz. Hubby enjoyed shoveling out the dirt. It is so nice because you put all your gems into a little bucket and the staff will identify each gem for you. All the gems will be taped onto a big board to keep for a souvenir.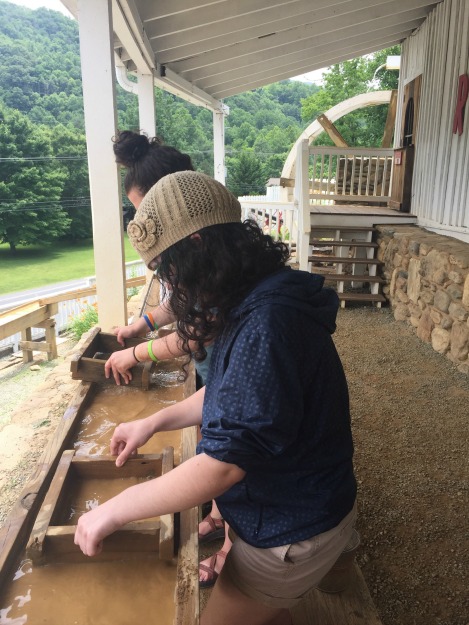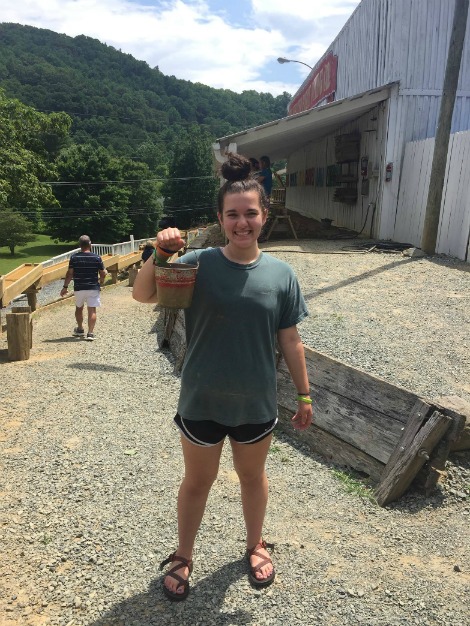 It was a fun day and one we hope to repeat many times!