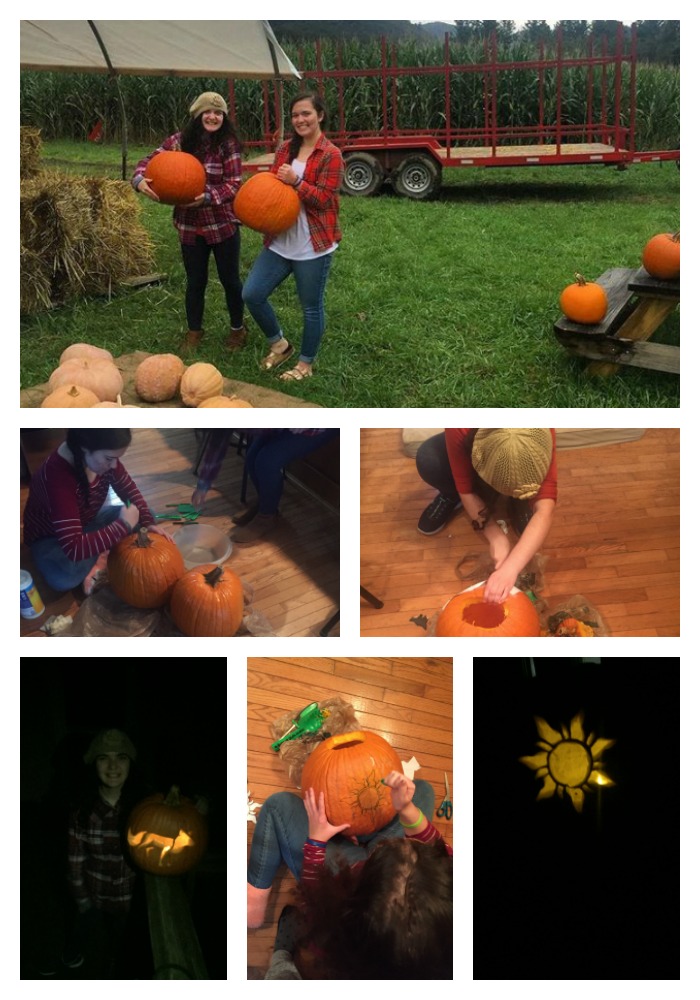 Fall brings out all the feels. My girls will never be too old to pick out a pumpkin and put their own creativity into carving the said pumpkin. I'm so excited about this time of year. There is something about the magic and joy during the holiday season. We do not focus on the stress of medical happenings with the family, instead, we focus on creating family memories.
Let it be said that I walked around the pumpkin patch thinking that once upon a time my girls were babies and now they are nearly full grown. Life brings you full circle in so many different ways. The girls needed my help just a few years ago to finish the carvings of their pumpkin and now all they need me to do is take a picture. Think about that for a moment. Life goes fast. Cherish each moment.
Only a few more days left for the wolf to chase the sunshine, and then we have to toss the pumpkins. Never fear though as it will be time to deck the halls indoors and outdoors.
Happy fall, y'all!