Living in the mountains of NC allow so many festivities right in our backyard. This weekend was the Blowing Rock Winterfest. We have been attending this festival since M was a year old. It was bittersweet showing her the pictures of when she was a year old. Where does the time go?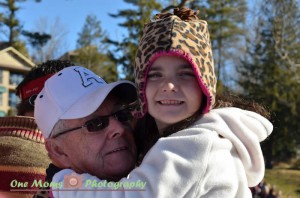 The big hit each year of the Winterfest is the polar plunge. I am trying to talk my dad into jumping with me next year. We shall see? 🙂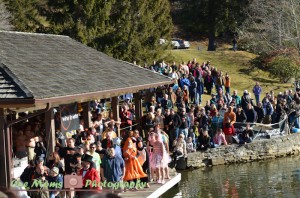 Close to 100 people jumped for a cause this year. All money raised was going to Wine to Water to ensure people in Ethiopia have clean water. Such a remarkable cause to jump in freezing water for right?!
We headed over to Blowing Rock Park to partake in the kids activities. So many kids were filling the room from wall to wall. I loved seeing all the families come together for the kids and showcase so many smiles. The kids were enjoying designing their own snowflakes, making winter crafts and listening to a local artist do a group story-telling.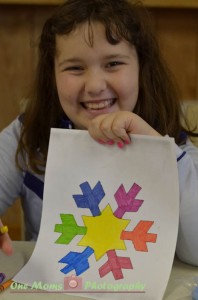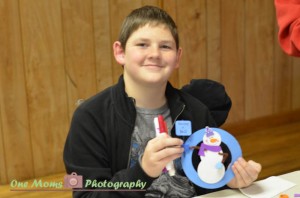 All of the designed snowflakes were used in an afternoon snowflake parade. After a quick bite of lunch, we headed over to watch the ice carving. I cannot wait to get back over to the park and take a sneak peek at all the finished carvings. The artists are so talented each year.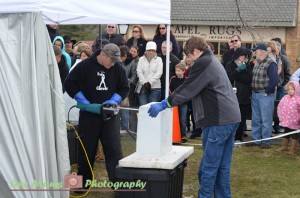 The fun doesn't stop there. There is a chili cook-off, pet show, build your own snowman contest with real snow, bonfires, hayrides, shopping, game shows, concerts and more. Make sure to put it on your calendar next year and come visit beautiful Blowing Rock, NC.