We took a little outing today and had such a wonderful time. It makes me really sad we are moving now, because I feel like Stef and I hit it off so good and our girls got along soooo good especially Madisyn and Stef's little girl.
We have been meaning to meet up but kept putting it off… and I'm so glad we finally got the chance to today.
The girls were waiting on their arrival: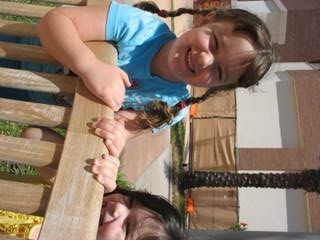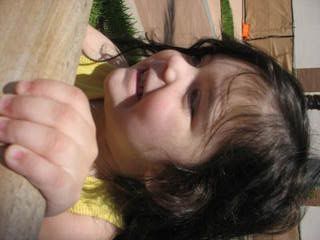 We saw them and proceeded to our destination… the oh so delicious Cheesecake Factory. I had never been and was soooo excited to try it. Even though after we ate, I didn't have any room for Cheesecake :(.
The girls went straight to playing with each other… soooo cute.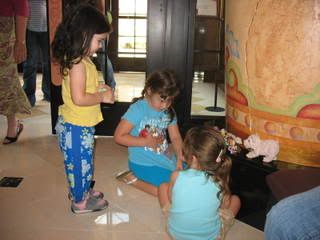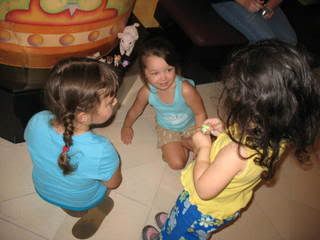 We got seated at our table and while Stef and I were having fun chatting the girls were enjoying themselves as well.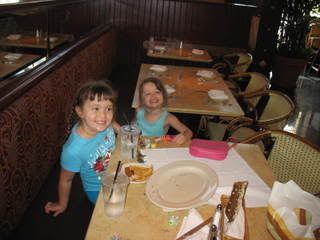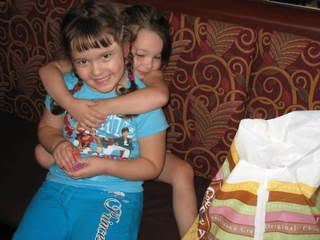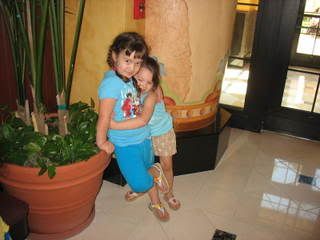 After we ate our oh so delicous food, our waiter was so nice to snap a couple picts for us.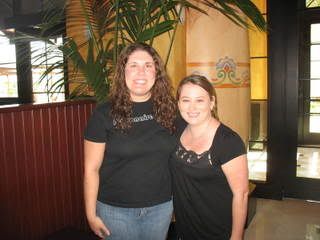 Jen (myself) on the left and Stefanie on the right.
Keep a watch out on Stef's blog for more pictures our waiter took.
After we ate… we went for a little shopping time. Just wish we had more time in there as this was a HUGE place. It was time to say our good bye's after what… 3.5 hours… it went by SOOOO fast.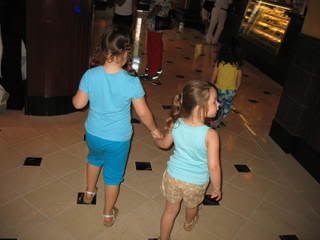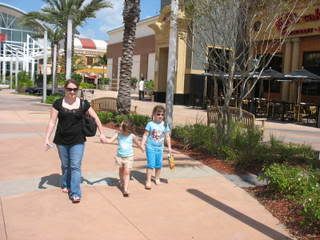 I know the girls and I both enjoyed our outing with Stef and her daughter. It was like we had knew each other forever. I know when we come back down, I will make sure we plan another meet-up.
Thanks so much Stef for having a day out with us. I hope you all had a blast as much as we did.
The girls were so tired, that not even 10 minutes on the interstate, they were both sleeping.