As I raise out of bed shivering this  morning, I went upstairs to see what the temperature was on the thermometer. It read -2.2 this morning and the windchill was -23. HOLY COW it was cold! I don't even remember the last time it was this cold.
This afternoon when we got back home… the girls decided they would have a fashion show. They were so cracking me up with their little outfits. I just love seeing their imaginations bloom each and everyday. They just warm my heart over and over.
I know these pictures will be really good blackmails for when they get older, but hey you have to give them a high score in creativity right? 🙂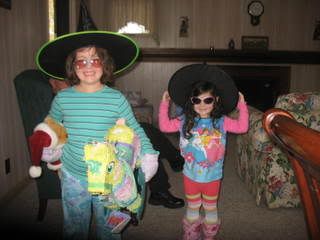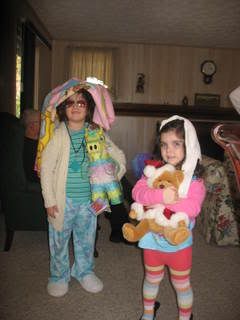 Watch out NY city… we are going to take over the fashion world now!!
So spill it moms… how cold was it where you are at?