As I am sitting here with the tears falling thinking back to 4 years exactly right now…I just cannot believe it has been 4 years. I was on my way to the hospital.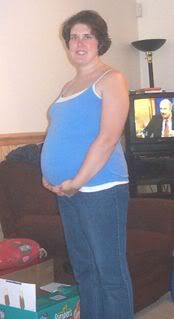 I remember hubbs telling me, just please let me sleep till midnight. HA.. you better believe when that clock hit 12am… I woke him up. I said hun, I am still having contractions pretty good and we should probably get to the hospital really soon since we are a bit away from it. I woke up my precious Madisyn who had no clue of what was going to about happen and then I woke up my step-daughter who said can I fix my hair. Ummm nope we have got to go. The contractions were coming so hard and painful… I was hitting my window all the way up the mountain to the hospital. It was soooo foggy too and hubbs was trying his best to get us there safely and fast.
I got to the ER and they were like, "Are you in labor?". UMMMM YES…. that is why I am bent over like this. Ok let's hurry and get you upstairs. They immediately wheeled me up. I said I don't know if this is real labor (I was induced with Madisyn), but it sure hurts and I knew I should come to get check. I was two weeks early so I was like… I just don't know. They said ok, let's check you to see if we should keep you. I was thinking to myself Lord help us if this is not real. They got me settled in and checked me and OMG I was already dilated 7. I could not believe it. They said, oh yes you are definitely staying. They were hurrying around as fast as they could, because baby girl was coming out fast. They broke my water and I was to a 10 within just a short time… they were like please don't push, the DR is on his way. Just hold on. Yea right… I can feel her she is coming. I bet I only let out two pushes and in walked the DR and she was out that fast.  I knew she had swallowed her meconium because they could tell when they broke my water. But I didn't know the cord was around her neck twice. I couldn't hear her cry and she was blue and I immediately lost it. I was crying so hard. The room was swarmed with all kinds of drs and they whisked her away from me. I was like Please Lord, let her be ok… Please! With what seemed forever, I heard her first cry and oh was that a joyous sound to my ears. The team of dr's got her breathing so well and I already had Madisyn in bed with me so we were itching to hold our beautiful Lyndsee. Yes, Madisyn was in the room with me the whole time and watched her sister be born. I would not have had it any other way.
Here are some pictures of that wonderful October 15, 2004 morning that our baby girl Lyndsee made her big debut.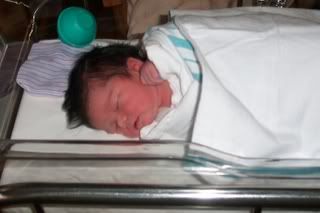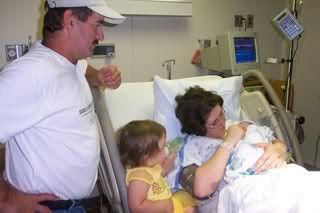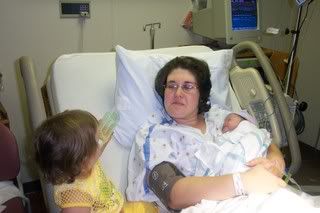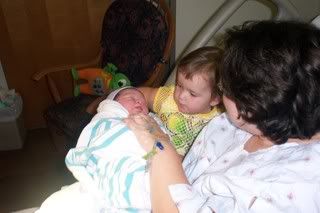 I was so amazed at all her black hair since when Madisyn was born she was bald hehe. OH gosh what a sweet morning that was. I can't believe these 4 years have went so fast and she looks so much like a grown little girl. Here is a picture from each of her birthdays.
6 month birthday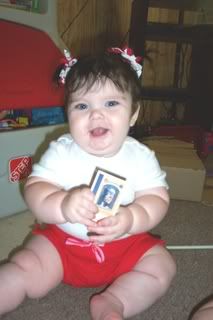 1 year birthday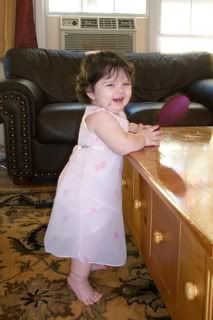 2 year birthday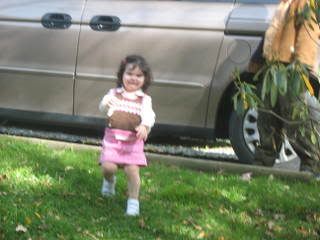 3 year birthday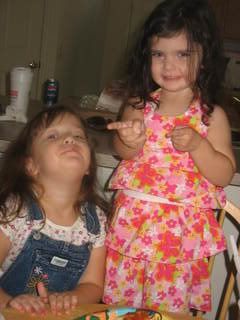 4 year birthday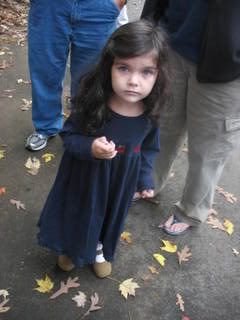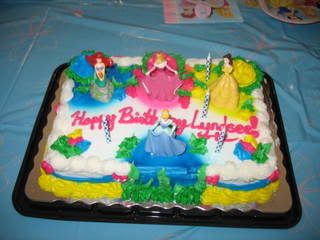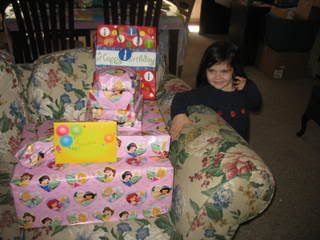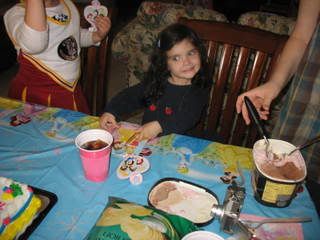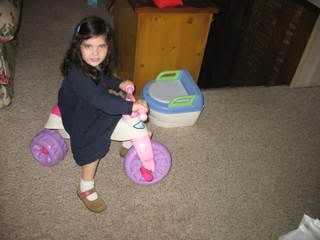 Lyndsee is still very much my baby in so many ways. We are pretty much joined at the hip and I still carry her ALOT. She has to always have my hair throughout the day and while we are sleeping. It is like her own little attachment to me, where she always needs my hair in her hands. Even when we are driving down the road I have to lean back a lot so she can grab my hair. We still love co-sleeping and have no plans to stop anytime soon. I just can't believe she is 4. I am having a very hard time with this…how did she get to 4 so fast?
She is super smart and we just love her sooooo much. Thank you so much Lyndsee for coming into our family and keeping us laughing at all your funny sounds, faces, silly sayings…. you know how to cheer anyone up. Happy Birthday our sweet sweet Lyndsee!