I have learned so much in all my years on Earth through my Grandma's words. From spending the summers when I was a child at her house in the mountains, to sleepovers with my Grandma when I was in Middle School, to planting her garden together, to taking care of my Grandpa, all those memories fill my heart so much and I will never let go of them.
Because of my Grandma, I am a better person, better Christian, better daughter/granddaughter, better mother. She loves us unconditionally and has always been there for me. I cannot believe she is 95 and still so much full of life. I love everytime I go see her she has my homemade banana bread waiting on me to take home.
Even though she is always doing for others and would rather give than receive, we surprised her this weekend with a 95th Birthday Bash. She walked in and the expression on her face was so cute.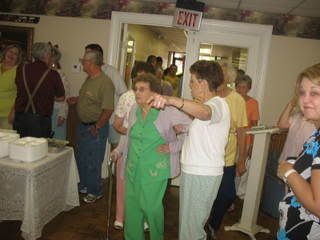 She said all these cars I thought somebody had died. She is always thinking of others. We got her seated at the guest of honor table with her only other sibling that is living. It warmed my heart seeing them together.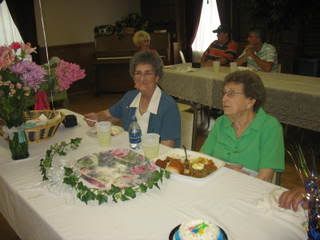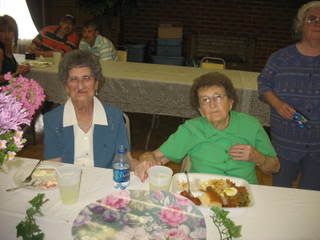 Of course my baby girls love their great grandmother and are always so excited to spend time with her.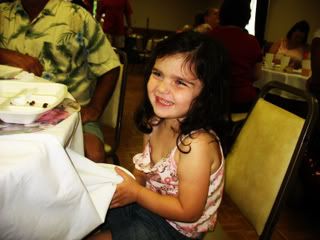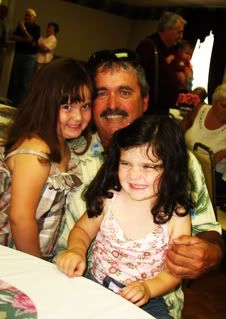 My oldest brother works for the local radio station in my Grandma's county, so he surprised her as dressing up as their mascot. It cracked everyone up and my Grandma was letting out a good chuckle. It's all in good fun 🙂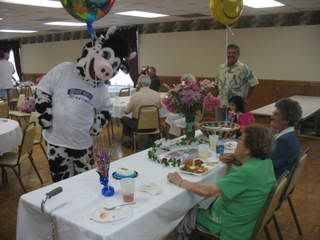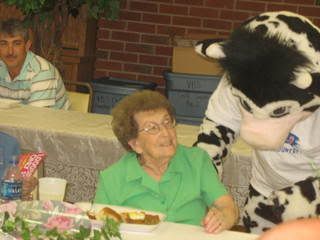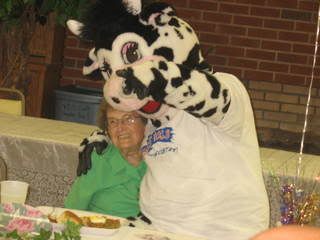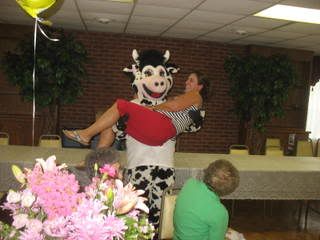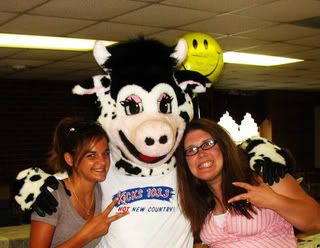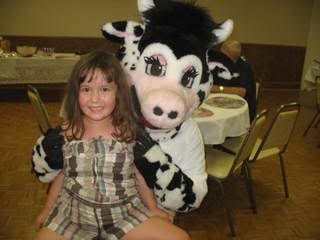 Of course the girls were having a blast with one of their big cousins Amber. She is so good with the girls and she loves entertaining them.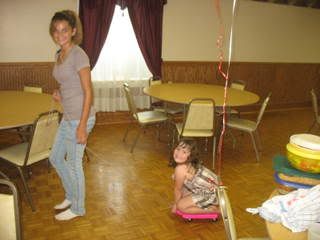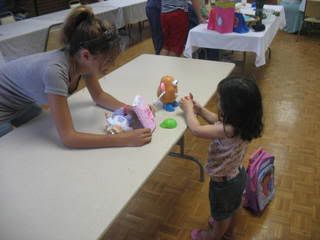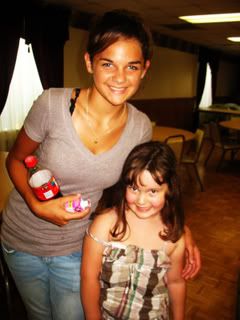 My uncle had to make a funny entrance with his baby boy dog who loves to talk. I think Grandma was taken back a little bit, as she didn't know what to think of a dog really talking to her ;).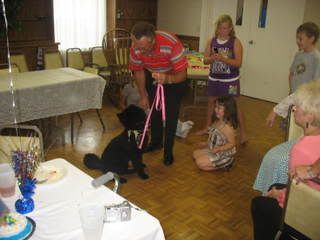 It was such a fun afternoon showing Grandma how much we appreciate her and all that she does. I love her so much and thank God for giving me such a great and wonderful Jesus-Loving Grandma who is always there for us. I only hope I can be half the woman she has been towards everyone.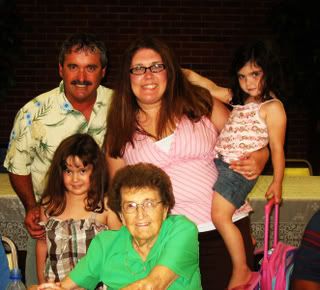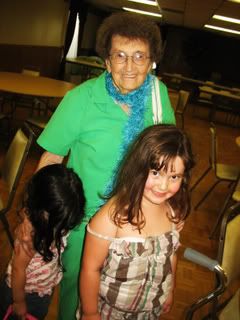 Here is my Grandma with all her children. My dad is on the far right in the green shirt.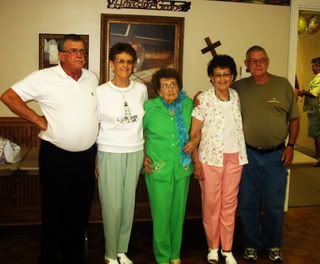 Grandma here is to many many many more birthdays. You still have so much kick in your life and such a funny spirit about you. The smile you put on my face is so priceless. HAPPY HAPPY Birthday my love 🙂