Two weeks ago, I was invited to the Coca-Cola headquarters for two days of conversations. Over the next week, I am going to be sharing about my conversations with them. This is one event that I walked away in awe of such a huge company. There is so much to Coca-Cola that I did not know about and I think you will find interesting as well.
One of the first things that we did during the two day event, was to create a vision board. Our vision board theme was left up to us. Many people chose career, family life but I chose to do a vision of healthy living.
Magazines covered our tables and I thought I was a little child in a candy store. My fellow bloggers kept mentioning how organized and fast that I completed my vision board. Healthy living means so much to me though and it was such an easy vision to put on paper.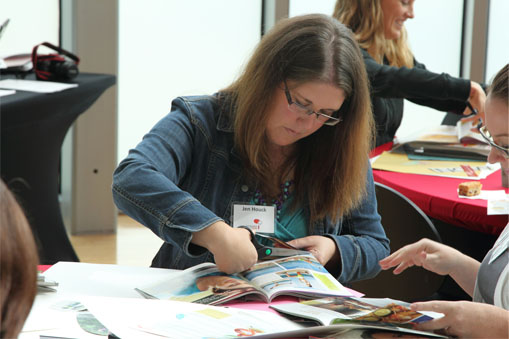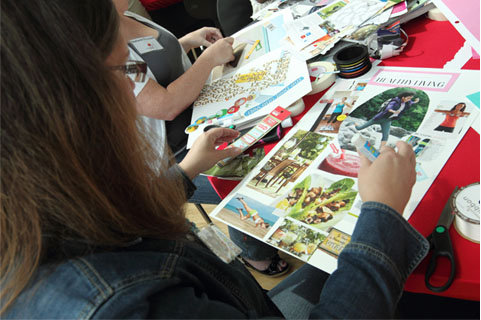 It was time to show my vision board to the Coca-Cola team.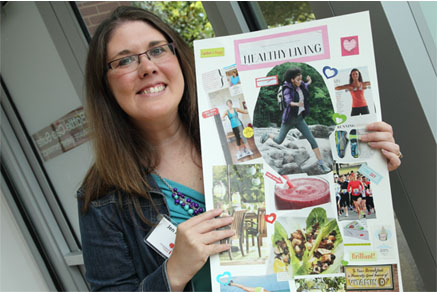 This vision board shows where I want to be within the next year.
– I want to be able to run freely without any breathing problems.
– I want my BMI to stay within a healthy range.
– I want my family to be able to eat all the healthy foods that I eat on a daily basis. This has been a challenge since my family was so use to eating certain foods but we are working on overcoming this challenge. I am seeing improvement weekly.
– I want muscle tonement to show in my body instead of ugly love handles.
There are several components of the vision board that I already incorporate into my daily life.
– I am in love with my daily protein shakes.
– I enjoy my different salads and laughing cow cheese I eat on a daily basis.
– I enjoy my evening walks with a wonderful friend.
I was given the chance by Coca-Cola to present my vision healthy living board. There was a photographer on-site to capture the two-day event. This picture he captured while I was presenting was priceless. The smile captured in this picture tells all about my vision. Healthy living makes me happy.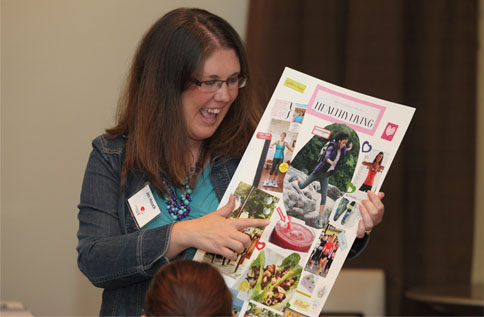 Have you created a vision board? If not, you SHOULD!
Disclosure: Coca-Cola provided accommodations, meals, and travel for the two-day Conversations with Coca-Cola event. As always, all thoughts and opinions are of my own.