You see my oldest daughter got her first bike for Christmas in 2005. LOL Yes you read that right 2005. So why is she just getting around in 2007 riding it.
Well errr Mommy lost the hardware pieces to the seat so it has sat in the garage for this long until I said last week… "almost two years is enough." My little girl WILL get to ride her bike. I went to find the correct piece but couldn't find it, so I had to buy her a whole new seat and they had them on clearance. The only thing it is black, but we are going to get some princess stickers to take care of that ;).
I had it all ready for her and surprised her Friday when she came home from Pre-K. Her facial expression was priceless when she saw her bicycle. She said mommy do I get to really ride it now. Yes my dear.. mommy is sooo sorry after two years you are finally getting to ride. She would stay on this bike morning, day and night she loves it so much. Here are some picts of her first time riding!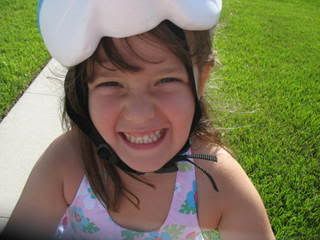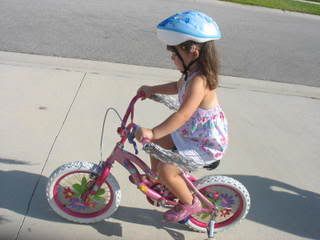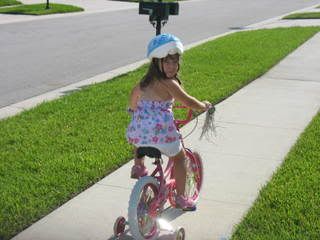 Also little sis had to join in on the fun too now that she gets to ride big sis's big wheels.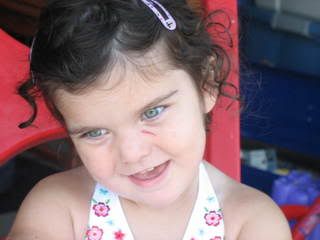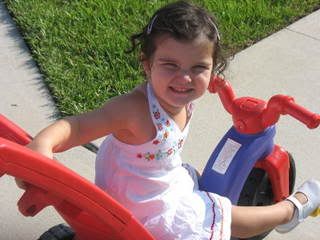 It takes me back to the times my brother and I use to run home from school and get on our bikes to go hang out with our friends. Our parents wouldn't see us till night fall. I would never let me girls do that now. Boy how times have changed 🙁