My girls and I have been busy bees baking and enjoying my step daughter's visit!
It just melts my heart to see all my girls together for this special time of YEAR. I just want to bottle it all up and not let it go forever.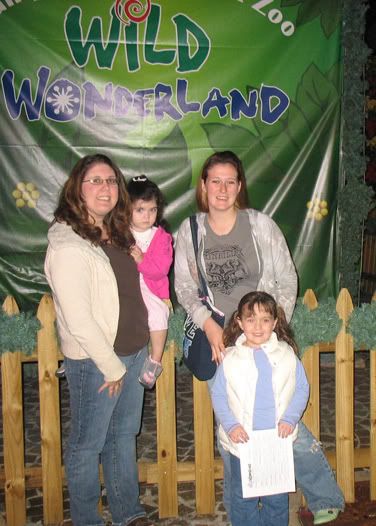 As you can see from the picture above we went to the Tampa Lowry Park Zoo Winter Wonderland. Hey we had to get our winter wonderland somewhere this Christmas in Florida hehe ;).
Madisyn had fun times with her big Sis and enjoyed the wonderful Florida snow. Here's a peek into the fun 🙂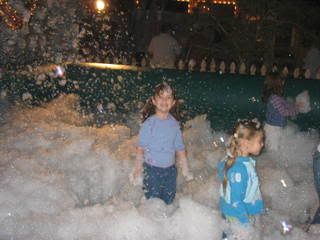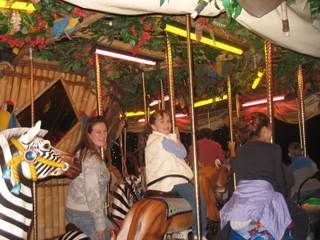 As I made my Christmas Shopping trip to the Grocery Store, I was reminded of WOW, I really am going to cook Christmas Dinner this year all by myself. Its sort of bittersweet as I am so looking forward to doing the cooking, but I am going to really miss my mom and dad too. First Christmas ever that I have not been with my parents. 🙁
I am so stoked for Christmas morning though for the girls. I know they are all going to enjoy so much of what we got them and just seeing their eyes and hearing their screams…. that just warms my heart.
Being all together for Christmas and celebrating Jesus's birthday it just can't get any better than this can it? Well it could, we could be in NC and with extended family, but there just has been a little detour in life, but hey I'll take what we have and run with it. Since I do have my girls and Scott and my brother to have a good ole Jolly day for Christmas 🙂
I really really want to get to go home for New Year's to see all my family. I haven't seen them in so long, so I'm hoping I can figure out how to make some extra money to pay for our gas up there. I thought we were going to have enough, then definitely an unexpected expense came Friday. I cried all afternoon and evening because I knew this ruined our chances of going home for New Years.
But I'm still believing in Christmas miracles and I know it will all work out for us to get to go. Just believe Jen 😉
If any of you all do need some graphics or blog work though just holler ;). It would be so greatly appreciated so I can get the extra money to take us home!!
I love you all!!