Change #3
This year is going to be the year of homemade. Anything we can make at home with my girls and I… we are going to do it.
M had a birthday party in December right before school let out, so I wanted to make sure we did the Thank You cards so she would have them when school was in for her and her fellow students.
We spent time and M came up with the idea of doing snowmen on the front of the cards. She did long hair for the girl snowwomen and antlers for the boy snowmen. I thought they turned out great.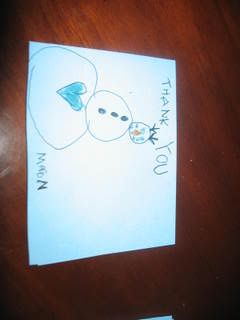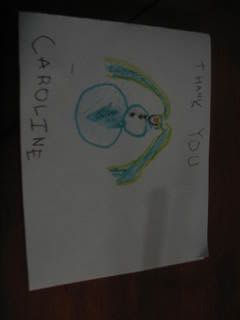 After she was done, I wrote a note on the insides of each card. All I did to get the cards that size was take a piece of 8 x 11 paper and cut straight from top to bottom. Then I would fold over.
Just another way to use our creativity and have great family time. Also, I truely think in my opinion that people actually love homemade cards a LOT more than just if you bought one from the store. Agree? 🙂