It is official. I am no longer a work at home mom. It has been an amazing journey. Blessed is what I will always feel for being able to work at home for the last 11 years. Each milestone that M and L met as babies were watched and greeted by ME. The last 11 years will always be cherished forever by me.
The time has come though and I started my job outside of the home yesterday. The last two days have been a blessing. I have shed tears, laughed a lot and shared so many stories with my new co-workers and bosses. It really means so much to have great co-workers along with great bosses.
Check out my new office.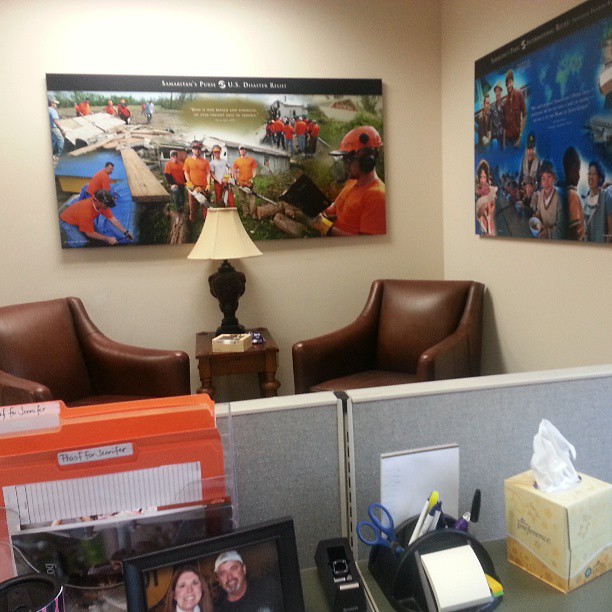 This is a little seating area that my co-workers can come visit me or visitors to the ministry can come talk with me.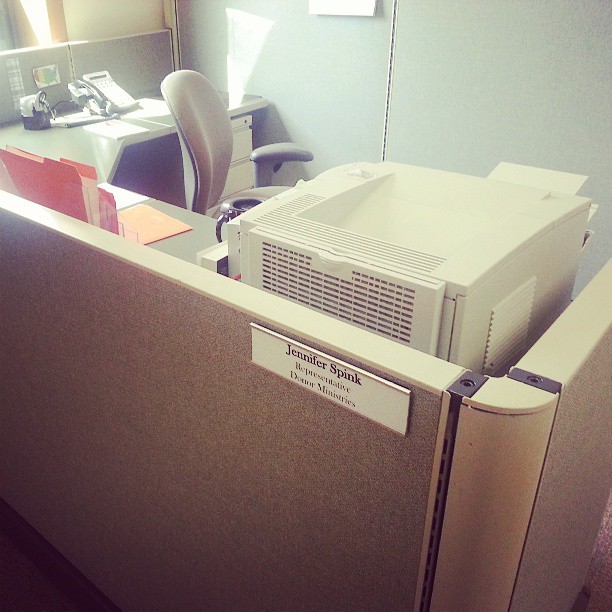 My little home away from home during the day. I need to decorate and will as the days go by. Today, pictures were placed on my desk so I can always look at my sweet family during the day.
Hubby and I went out and celebrated my first day with Starbucks. I love him so much.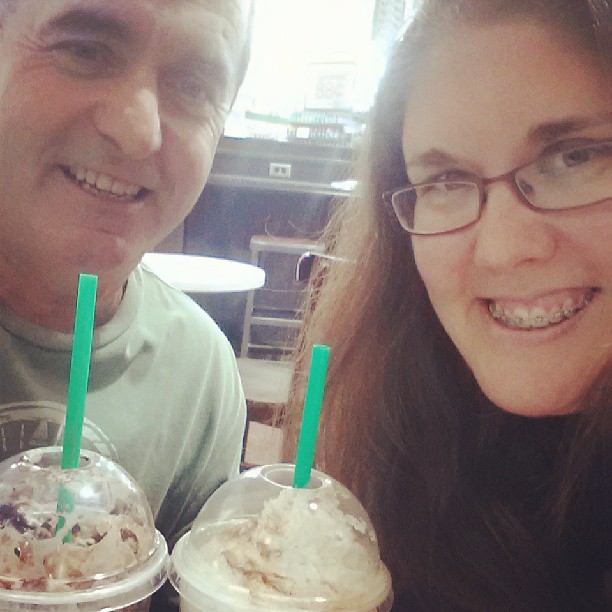 The past two days, I keep thanking the good Lord above for placing me in this position. At first, I wasn't sure this was a great fit for me but I knew I wanted to follow God's will for me. This is absolutely the right place for me right now. The ministry just warms my heart so much and I will continue to pray for the Lord's will be done and for let me to shine for HIM!
Not many people can say they want to get up and go to work, but for this to be my first job outside of the house in 11 years… it has been amazing so far. God is good isn't he? 🙂
Don't worry.. I will not stop blogging. I love to write and love to blog… so I will still be here. I hope you follow along with me during this transition from work at home mom to work out of the home mom.