As most of you know, I have been on a weight loss journey for a few months. Being on this journey has given me so much more self confidence and has brought out a whole new me. It is so wonderful to have support from family and friends too. Just hearing encouraging words and congratulation words brings a big smile to my face.
Last night at Weight Watchers, I was recognized for meeting my first goal that was set for me when I first started. I of course was grinning ear to ear when I was gave my gold keychain. This journey has been a wild one, but nothing I wouldn't do over again. I got to publicly thank in the meeting last night the person that has helped me through all the good times and bad times on this weight loss. She was rewarded with a bravo star for this :). Love ya girl! Just like the leader said last night, it helps so much for having someone stick with you and let you know they are there for you. It helps make the weight loss so much easier.
I am very happy to also announce that I am partnering with NewBaby.com and Vlogging my weight loss success with them to help other moms with this great lifestyle change. I will also be doing reviews with them as well. So stay tuned to that.
I will post my first video with them at the bottom of the post. Now, I want to show you right now two pictures that will portray my weight loss of 31 pounds so far! The first is a picture of me at my highest weight last summer, right when I moved to NC from Florida. The second picture was taken today to show off my progress.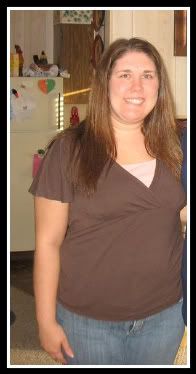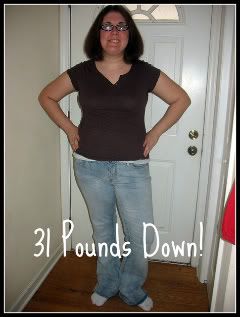 It's such a great feeling to share this! I do have to share and say, the way we eat has changed so much. I do way more cooking now and love to change up the recipes to make them my own. Each week brings something new and I haven't had a meal yet the family does not like. The best part… they are all healthy but still ohhhhh soooo delicious. I'll be sharing some of the recipes with you so you can try them out. Also, they are very easy recipes because YES, I do know we are all busy and don't have time to spend two hours in the kitchen ;).
I'll leave you now with my first Vlogging video with NewBaby.com