It's just not the same guys!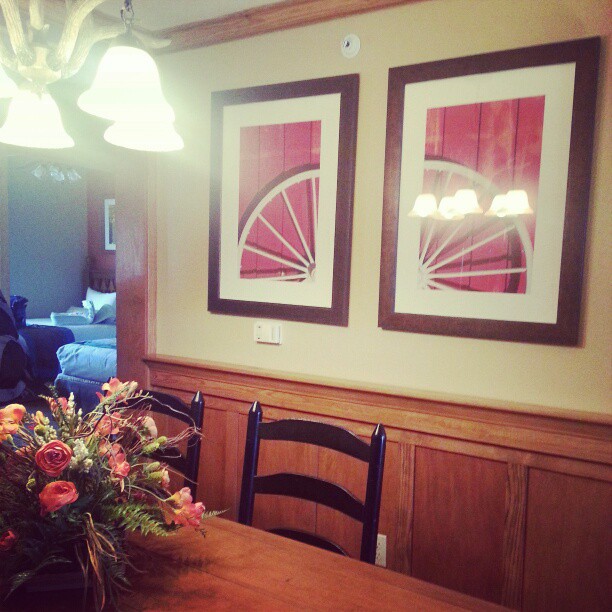 As you know we moved to temporary housing back in the Spring. There is no room in this temporary housing for a dining room table. At first, it did not bother me but now I just want to cry. That is how much I miss having a table.
Things are falling into place and we hope to move very soon from this temporary housing and the first thing I can't wait to do is pull out our dining room table from storage. I miss the holding hands around the table and sweet L saying her adorable prayers before meals. I miss the bonding time that I felt when we were all sitting around a table. I miss just sitting down and having a place to put your plate instead of balancing it on my lap. I miss the family time. I miss the closeness.
This is just another one of those things that you take for granted until it is gone. Family meal time is so important and it troubles me that families are not eating meals together anymore. They use the excuse of too busy, but seriously. Take the time and sit down with your family. Hold hands, say the prayers and just enjoy the family conversations. Kids grow up way too fast and we need to cherish and treasure each moment.
Tears are forming in my eyes as I am sitting here typing this blog post. All the chaos because of a missing dining room table. I am counting down the days till we can all be back around a table and I will not take another day for granted.