The air is turning warm so that means Jen is getting outside and enjoying the new season. This also means, Jen is getting her rear in shape to run a 5K. I cannot believe it has almost been a year since my first 5K. I felt such an awesome high finishing that 5K and then life got busy and running was shoved backwards. Life is not going to get any less busy anytime soon, so it is time to quit making the excuses and just do it. I need your help and support/motivation.
I placed my order this morning for my first pair of running shoes. If I am going to train, then I want my feet to be comfortable and not cause the shin splints (they hurt so bad). After talking with my bestie this morning, I went ahead and purchased the ASICS Women's Gel-1160 Running Shoe.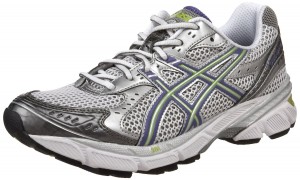 Are they not just pretty? Thanks to my Prime membership, they should be here tomorrow. SQUEEE!
I need your advice.
1. What training program do you recommend? I used the Couch to 5K last year and it worked out great. Thinking of doing it again.
2. What type of apparel is good for running? The shorts I trained in last year were rough on the inner thighs. You can tell I am a newbie right?
I want this. I need this. I got this. Let the training begin!