Madisyn's preschool has developed a cookbook compiling all the children's stories of how to make certain foods.
We do not eat red meat in our household, so the girls and Scott will on occasion go to McDonald's and get hamburgers for daddy and daughter night out. This usually happens when I go grocery shopping and he doesn't want to stay home hahaha.
So the teacher asked Madisyn how to make hamburgers. As I was reading most of the other children's recipes, they were usually all steps. Like potatoes one girl said her mom rinses the potatoes, then peels, then slices and puts them in water.
Well guess what my lovely Madisyn said LOL. Her teacher told me her and the assistant teacher just laughed so hard. I took a picture: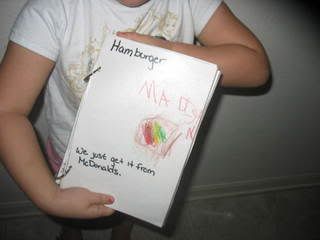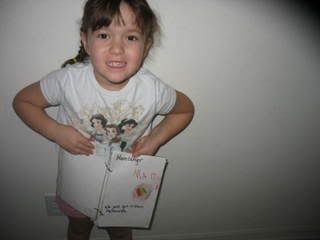 That's my girl 😉