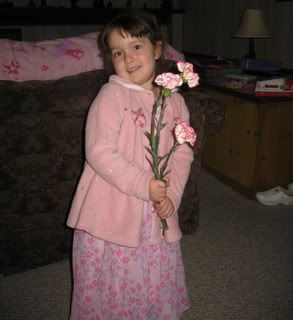 I'm so bummed and I can't quit thinking about the what-ifs :(. Tonight we took our nightly walk like we do every night, but this night I decided to do something different. I was missing my super fab friend Cindy and called her up to see if we could walk down to her house. She said sure, so we went on down. Plus you know hubbs is out of town and I don't really get to much adult interaction these days LOL.
Anywho, instead of the girls doing the ole boring walk, we thought we would liven it up a little bit and let them ride their bikes. Who cares about the steep hill we would be going down and then back up, who cares about the dark tunnel we have to walk through. Yep :(. Here goes the mommy's world's worst mom moment. I am trying to make sure Lyndsee doesn't go too fast down the hill, but in the mean time Madisyn doesn't realize how fast she would be going down and just totally froze and didn't use her breaks. She starts going so fast, and I am running at the same time yelling Madisyn Madisyn Madisyn…. there she goes down into the ditch and shoots across her handle bars and lands face first into a bunch of weeds in the grass. UGGGGH. I immediately jump down into the ditch to get her. She looks up at me with these big crocodile tears and says "Mommy I didn't mean to". Oh no Madisyn sweetie it isn't your fault at all. Mommy should have warned you more and been there to hold and guide you. Mommy is sooooo sorry. We are just standing there hugging. What if she would have landed on her head?, What if she broke a bone?, What if she would have got seriously injured? She only ended up with 4 scratches on her leg we seen tonight while giving her a bath, THANK GOD who was watching over her! I'm so darn stupid, why did I not hold my daughter?… why did I let her go down that hill by herself?…Please forgive me Madisyn.
Mommy loves you with all her heart and I would never intentionally let anything happen to you in the world. I'm you're protector and suppose to be there every step of the way.
I'm hanging my head in shame tonight :(.