Introducing to you the Label Daddy Judge!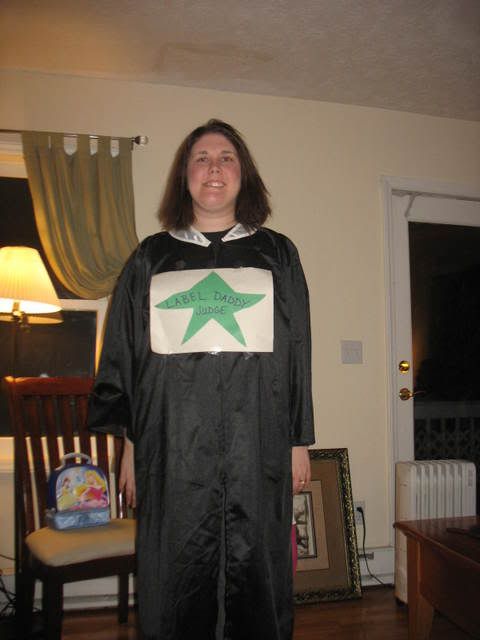 Now come into our Family Courtroom: (Enter at your own risk)
Please send this Label Daddy Judge to BlogHer so she can RULE for you at BlogHer! Just to let you know, I will ALWAYS rule in your favor Label Daddy;) I have been blogging since August 2005 and have yet to go to a blog conference. So I know you want me to go so I can be the star judge and rule your world Label Daddy. I will let everyone know that Label  Daddy is the happening place online to get all your label needs.
Thank you sooooo much for watching our commercial as we thought this would most definitely make us stand out from the crowd. GO Label Daddy!