I went into school to pick up Madisyn Friday evening and I couldn't find her. I freaked and yelled at the teachers "Where is Madisyn"… they said right here right here she hadn't came out of class yet. They said she has something to tell you. I looked at her and she gave me this bashful look and I said what's wrong Madisyn. I was hugging her. Her teachers were like go ahead Madisyn tell mommy. I lifted up her hands to see if she got a stamp, I said was you not a good girl today? This would be the first time ever not getting a stamp. Her teachers jumped in and said Madisyn not good? That will never happen. They said she is always good.
I was like ok the suspense is killing me, and Madisyn finally said mommy mommy I got student of the week. PHEW… nothing bad and it was GREAT NEWS. I was so proud of my big girl. I lifted her up and gave her the biggest hug and told her we would go home and go swimming and then out for some pizza to celebrate :).
She was so proud of her award and would not let go of it: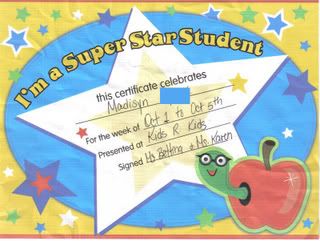 Here teacher said for being "Student of the Week" we get to make a poster board of pictures of Madisyn so it could hang up in class all week. Madisyn and I love doing craft projects together, so I went and got our supplies out of the closet and this is what we came up with. I got tears in my eyes just doing it with her, because where has my first born baby girl went to? She has grown up soooo much and is such a big girl now! Here is a picture of our little project: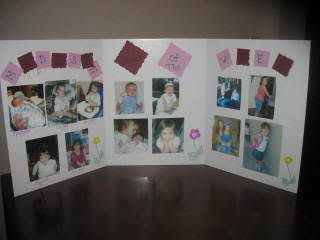 With all of this talk of her being so good at preschool, I said Madisyn why do you get in fights with sissy at home and throw stubborn fits with mommy and daddy. She said mom, my brain messes up when I come home. LOL. She so cracks me up with what she comes up with. That's my Madisyn! Here are a couple picts I took of her outside today: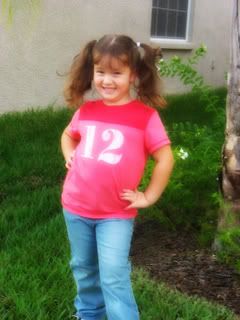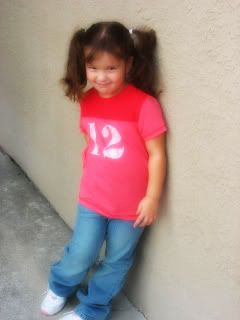 Of course I couldn't leave little sissy out of the picture hehe. I do have to share a quick story. She will be three in two weeks and has been talking sentences since she was 18 months old, but I never knew the backtalking would start soooo soon. Madisyn came and told me Lyndsee was coloring on their TV in their bedroom. I said Lyndsee why are you coloring the TV for? She said because I want to mommy! OMG… I think I was shocked, and laughing all at the same time. An almost 3 year old saying that? Here are picts of sassy pants hehe.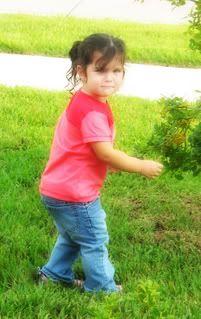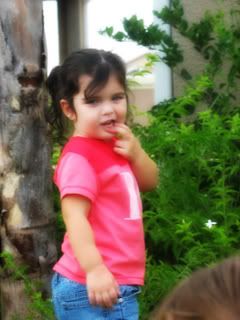 I love my girls so much. They keep life such a happy adventure and light up my world sooo much. Mommy loves you girls! Madisyn mommy is super duper proud of you too for doing so well in school.