This is one of my goals for 2015. Last year, I felt like I just did enough. I would come home from work, hit the homework, make dinner, wash dishes and crash. What kind of memories was I making? Organization is a factor that will be helping me this year.
Each weekend, I sit down and write-out our 7-day dinner plan. This helps me prepare each morning and load up the crock pot for dinner that day. Also, my oldest daughter M is helping me so much with meals each day. Growing up, my brother and I taught ourselves how to cook and now I am passing on those tools of trade to M.
The evenings I plan to make more memories with the girls instead of ships sailing by each other in the night. M had dance tonight so L and I decided to surprise her and Daddy with cookies when they walked in the door.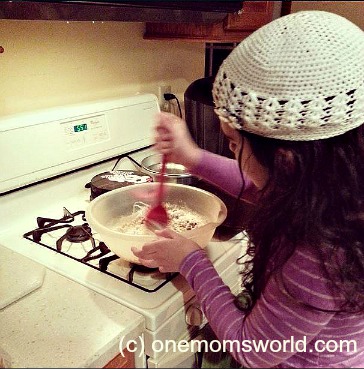 The surprise was a great treat! L was learning to cook and it was good bonding time for us both. These are the memories I want to continue to create with my girls and they will be able to look back when they are older. The memories of Mommy just passing in the wind during the evenings are not memories that I want to instill in their brain and hearts.
Here's to many more Mom memories in 2015!