Finally after an extremely busy week of finishing up the details of our new house we will be moving in, getting more bad news at the doctor's about my Lyndsee poo, to suffering from a bad reaction to watermelon, I am ready to write out about our truly wonderful weekend we had last weekend.
As a child growing up, I always seen Memorial Day as the true start to summer. Even though technically it wasn't summer yet, it was to me in my heart. Now I am realizing, I believe I am pushing this belief of summer ritual onto my girls. Which is no problem they are loving all the fun and games.
We started the weekend out by taking the girls to their first ever professional baseball game. Yes, this mommy was sort of leary about going, as I wasn't too sure if they would last the whole 9 innings. Boy did they show mommy was doing all this worrying for nothing. They had an absolute blast. Lyndsee would do her really loud shouts and go wooo hoooo every time the ball was hit. We were all laughing and just had the best time as a family hanging out at the ball park.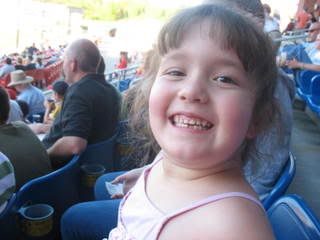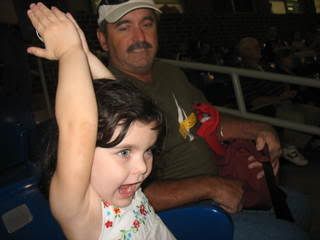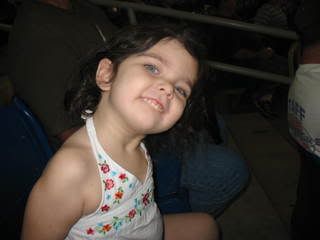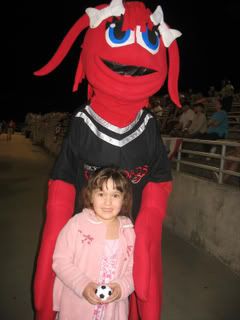 After filling our tummy with all the peanuts and cracker jacks and root rooting for our home team we made the trek back home to gear up for our next fun filled day.
With the gas prices being so high this year, we took the perfect opportunity of making do with all our fun happenings in our town. You just never realize you can make a vacation out of all the things right in your back yard literally!
The girls started out their day with having contests of who could go the fastest down the hill on their scooters. Only one thing… when they would get to the bottom of the hill… it was like mommy help us carry the scooters back to the top. But it was worth every minute to see their faces light up with the biggest smiles and hear their screams of pure joy.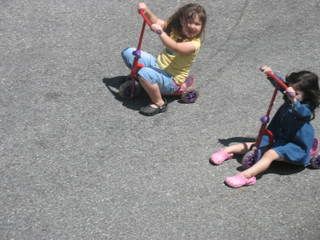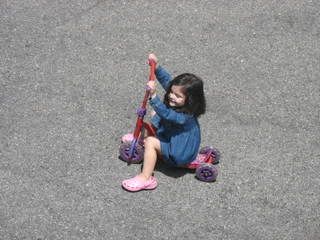 After mommy got her exercise walking up and down the hills HA…it was time to dive into one of our local parks. Did you know parks are not just for kids anymore? Heck no… they are for mom's too. We had the best time just goofing off and letting loose and not having a care in the world.
Having my girls saying mommy "I love this day" was just music to my ears and I wanted to freeze time right there at that moment. I knew then, that we were creating memories that eventually my girls will tell their kids. SMILES forever!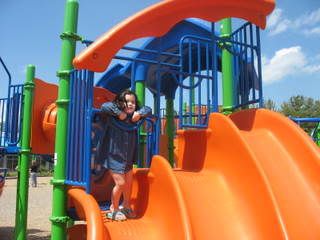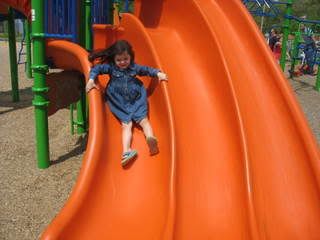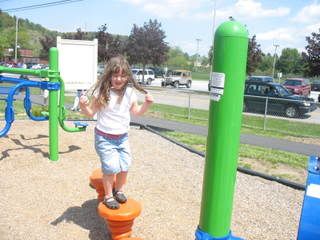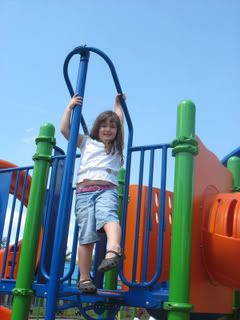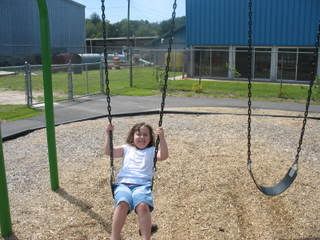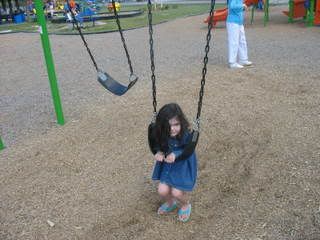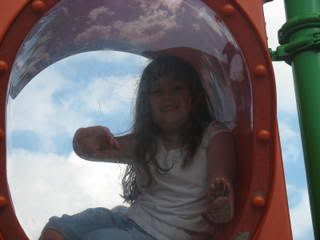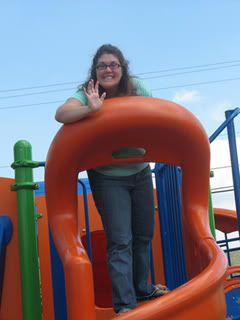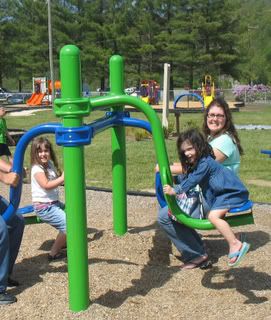 We all left there exhausted but this mom had to get re-energized because she was cooking a good ole home cook meal for the whole fam damily! I cook every night, but I do like to take one night and just go all out and cook a full feast. It really does my heart good too when everyone starts to dig in and I hear small talk about how great the food is ;).
The next morning (Memorial Day) we rose out of bed bright and early and began packing for our cookout/picnic at one of the most beautiful Lake Parks in our town. It has always been tradition in our family that summer = cookouts at the Lake Park and of course I am now creating those traditions with my girls.
As soon as we got there, the girls went straight and hopped into the water. There was no stopping them.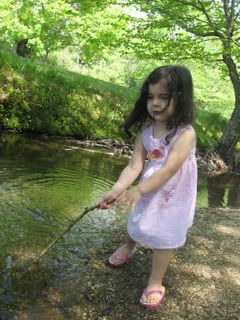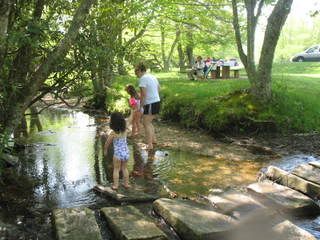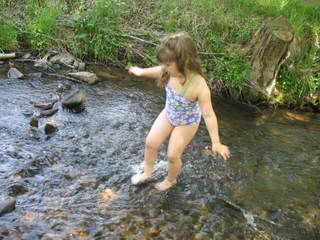 We just let the girls lead the way and had a huge family party. We let the day be all about them. So Madisyn wanted everyone to have a fun time enjoying into a game of kick ball. I think they really wanted mommy to fall on her rump and see who could laugh the hardest hehe.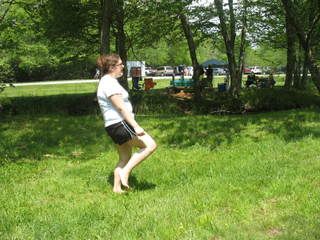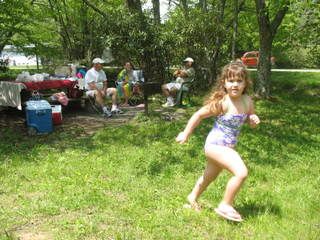 Then there is definitely no cook-out complete without bubbles and see who can pop the most.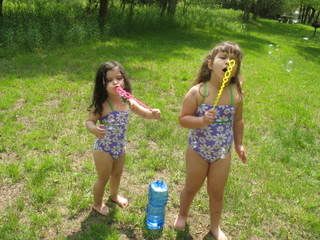 By this time we were smelling those awesome summer smells of the charcoal grills. Oh how I heart some grilled hotdogs and baked beans. My mouth is watering just by writing this.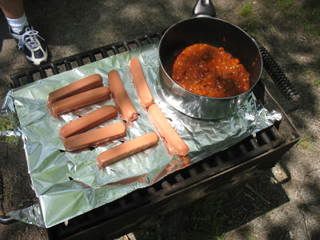 I know we were all so ready to dig in and couldn't wait to fill our bellies.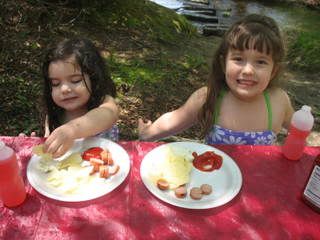 After lunch of course, we have to go check our watermelon. Of course there is no better way to chill the watermelon than putting it in the nice, crisp mountain water.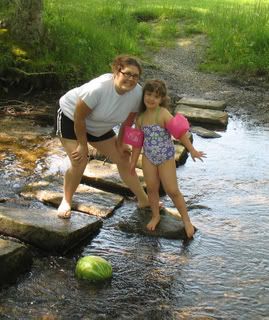 Madisyn is saying all hail the watermelon before we dive in and let our tastebuds get their feel of sweet mountain watermelon.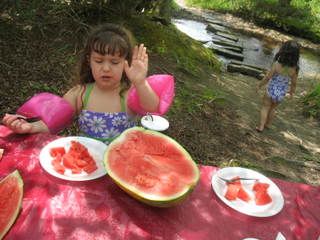 The girls were filled with delights all day and kept coming and hugging us and saying this is the best day. I leaned over and told hubbs, can we please just let everyday be this. I love being with my family so much and really did not want the day to end.
We ended our time at the Lake Park with Madisyn having a blast skipping across the rocks.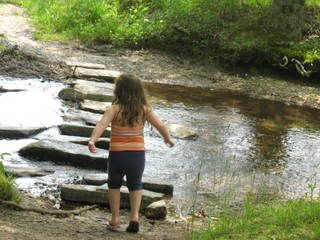 Of course we couldn't let the day totally end there as we went just right down the road to another park in our town so the girls could play their little hearts out on the slides.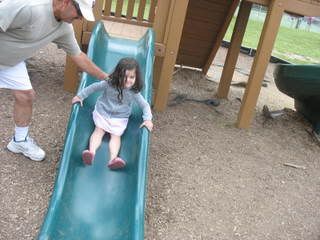 Then it was time for the grand finale of our day… heading back to the hills and making homemade icecream. Yummy for our tummies.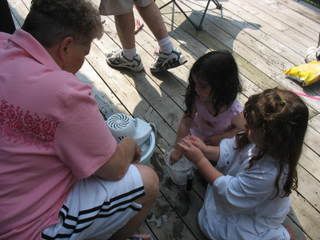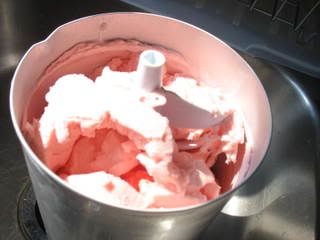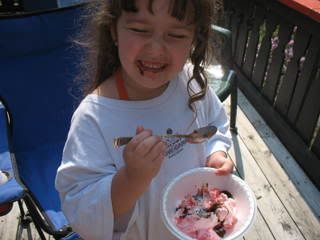 What a weekend of fun. After all that this year has brought us, I was so happy to have a weekend to just kick back, relax and spend with who I love being with. My family. They are my life and just getting able to create memories and see the glee in everyone's faces. Thank you good Lord up above for this and giving me my miracle girls Madisyn and Lyndsee.
Two words to sum up the weekend… IT ROCKED!!!