We got a surprise call Friday evening and it has kept us busy since and now we have a feeling of sadness since our surprise is gone.
I have been missing in action from the internet world, but my wheels in my brain were just a turning with learning and excitement.
You see my aunt from the Philippines came over to meet us all for the first time. I fell in love with her instantly and we formed a really huge bond while she was here. We would stay up late talking about all the different cultural changes and how life is so different. It really got me thinking that America is one big spoiled country and what all we take for granted.
It's no wonder how we live over here that we have so many medical problems. She was amazed that I had been wearing glasses since the age of 14. Just small things like that… I don't even think about. But my uncle said it best when he mentioned… over there medical insurance is a huge luxury, so they live their lives all around being healthy and doing the best things for their body so they will not have to depend on medical insurance so much.
The cooking… oh the cooking. They cook everything from scratch for every meal she said and we were so delighted for her to cook for us. It was amazing and needless to say all the food was ate and I will be doing more of the cooking she did for us. I told her the next time she is over we would have an American Meal of turkey and ham and the fixins… Hope she likes it hahaha.
We started out the day with all this food: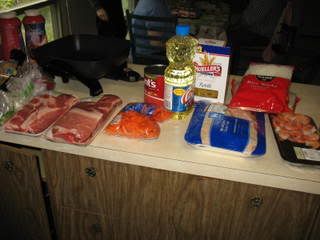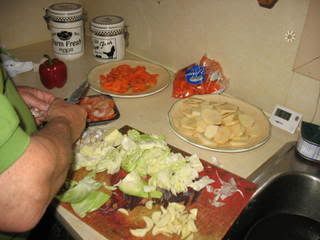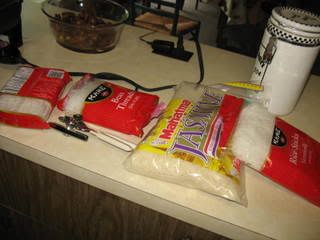 Then Estela starts working her magic with the food. The whole house immediately smelled like a wonderful chef kitchen. We would all just delight in all the different scents from the food.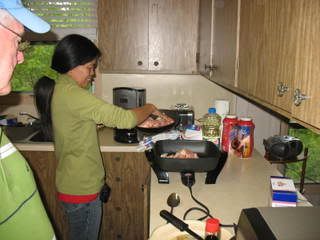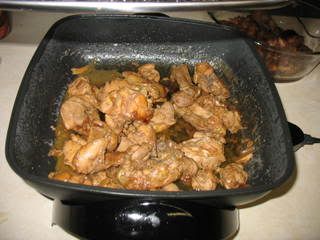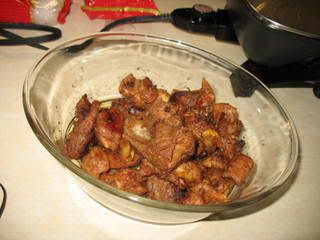 We were all sure itching to get our tastebuds around all of this food. You could hear all of us just chomping at the bits when she placed the food on the table.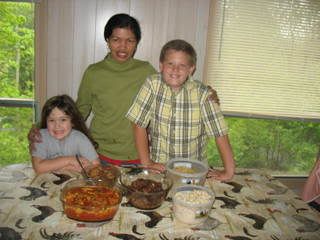 Madisyn and Lyndsee ate everything on their plates and asked for MORE! They were in love just as all us adults were in love eating. Every bite I took… I kept thinking ok how can I make all this food last longer hehe?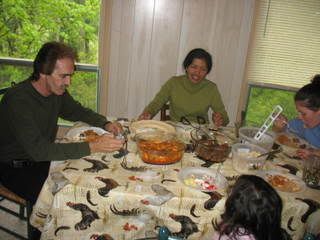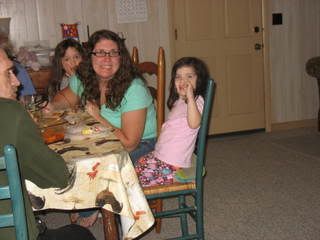 It was such a fun time all around and Estela's cultural is all about family time and that is the same way I feel. Family comes first to me and my girls are indeed my life. Estela had the same love for my girls as well and it just warmed my heart.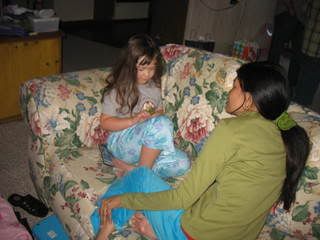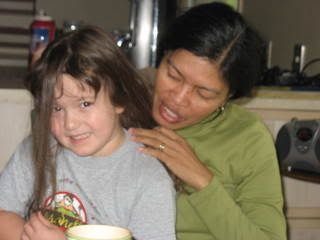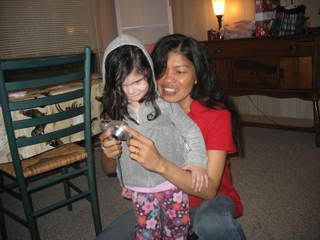 You can tell by our smiles of how much we bonded together too.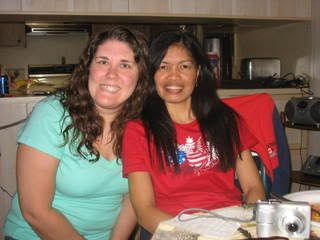 We shed some tears yesterday when she left but we made sure we have each other's cell numbers and emails so we can communicate very often. I already miss her love, joy, learning experiences from her culture so much.
It was a very wonderful weekend and a surprise I enjoyed so much as all the family did.