YES! You read the title right. Mommy has her own room… Mommy has her own room… I'm so excited. See the girls usually take up space all throughout the house with their toys and such and its not really a big deal but as I'm getting wiser in my older years HA!.. I am wanting more organization throughout the house.
Ever since I have worked at home, I have always shared space with the girls and never really had my own space so to speak. You do know the kids rule our world right
. Anywho today hubbs and I decided to do some organizing so I could have my own office space to where I can go in there and get away from everything and concentrate. Let me show you the final outcome.
Girls Space Now: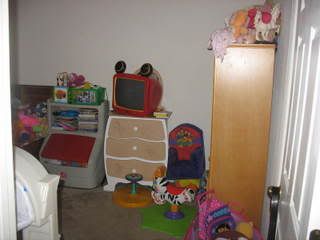 Mommys Space Now: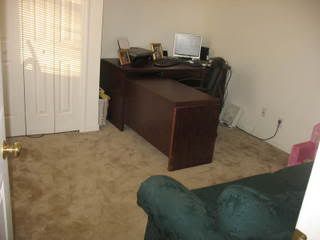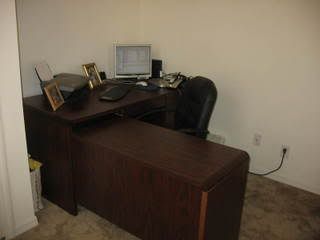 I am so stoked to get my own space. Hubbs let me celebrate this evening by having daddy and daughter time. He took the girls to the pool, then came home gave their baths to them and rocked Lyndsee to sleep and read Madisyn a story. It felt so good to have "my own space" for just a bit. I know I am going to love working at home so much better now!!!
What do you think of my new space?